The Bangkok Noi sub-district is a unique and storied community in the heart of Bangkok, along the banks of the Chao Phaya River. It preserves and practices culture, art, religion, and traditional skills of a bygone and celebrated era in Thailand. However, there is a call for revitalization in the area.
The Bangkok Noi model has collected a large set of important data relating to the physical, mental and social health of the Bangkok Noi residents. This research will bring that data to life through telling the stories that represent the major themes found throughout the data. Although there were many important issues identified in the data set, Bangkok Noi has a long and interesting history. Therefore, the project is an attempt to bridge the gap between what was once a thriving community full of pride and significance to where it is today.
Under the Bangkok Noi Model, there are 5 sub-projects; 1) Young People, Big Voices, Bangkok Noi, 2) Bangkok Noi: Place and People, 3) Revitalizing Bangkok Noi Community (Siriraj District) Using Integrated Media, 4) Pop-Up Adventure Play, and 5) A Walking Cultural Tour of Thonburi, Wat Suwannaram Area. Both sub-projects were funded by the Thai Health Promotion Foundation.
Sub-Project I: Young People, Big Voices, Bangkok Noi
There is need for economic development and modernization, but also preservation of identity. This includes bringing in the youth of Bangkok Noi and making them part of the overall project of finding new value in their home. This project aims to give voice to young people in Bangkok Noi to their community, understand their direction for the future, and discover their potential role in making this storied community thrive going forward.
Young People, Big Voices, Bangkok Noi Project aims to exhibit, analyze, and understand the stories of Bangkok Noi according to young people in the community and gain insights into the state of Bangkok Noi with respect to the level of belongingness and ownership young people in the community feel.
A Photography Workshop at Suwannaramwittayakom School was arranged and a Line Group was opened at the workshop for the students to make photo submissions. Then photo was reviewed and selected for exhibition and E-book. Students who participated the project gained awareness, knowledge, and technical instruction on street photography from an award-winning photographer. Students gained knowledge and awareness about the power of street photography to show the character of a community. They gained hands-on experience taking street photos in their community. They gained unique perspectives to see their community in new ways. Student work and stories through pictures were publicly displayed and celebrated. In student write-ups, they describe new perspectives and appreciation of their community. Young People were given a platform to share their experience with senior members of their school, community, and organizations like MUIC and Siriraj Hospital. An expected output is that young people gained a greater sense of citizenship and ownership in their community through this experience and exhibition.
The exhibition, under the theme "Young People, Big Voices, Bangkok Noi" was formally opened on February 24 at the 100th Year Somdej Phrasri-Nagarindra Building in Siriraj Hospital. The exhibition featured 39 of the photographs taken by the Suwannaram School students.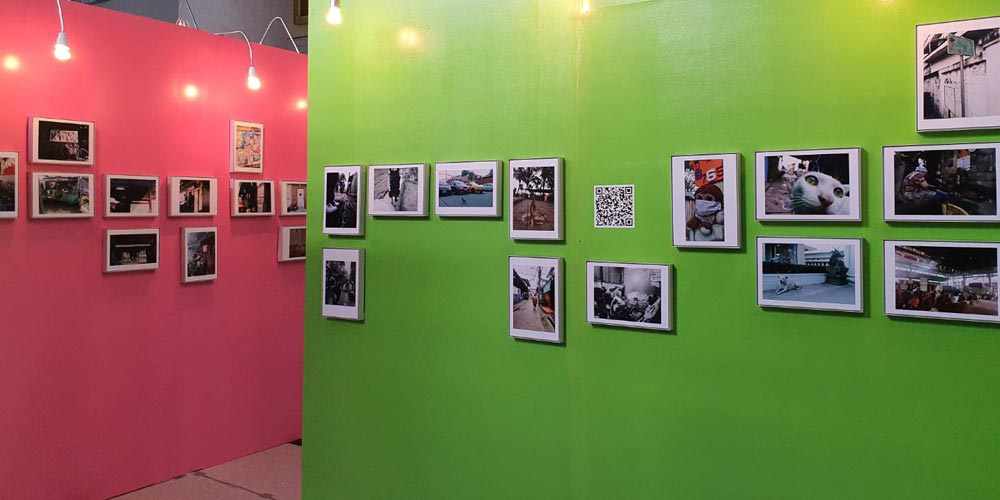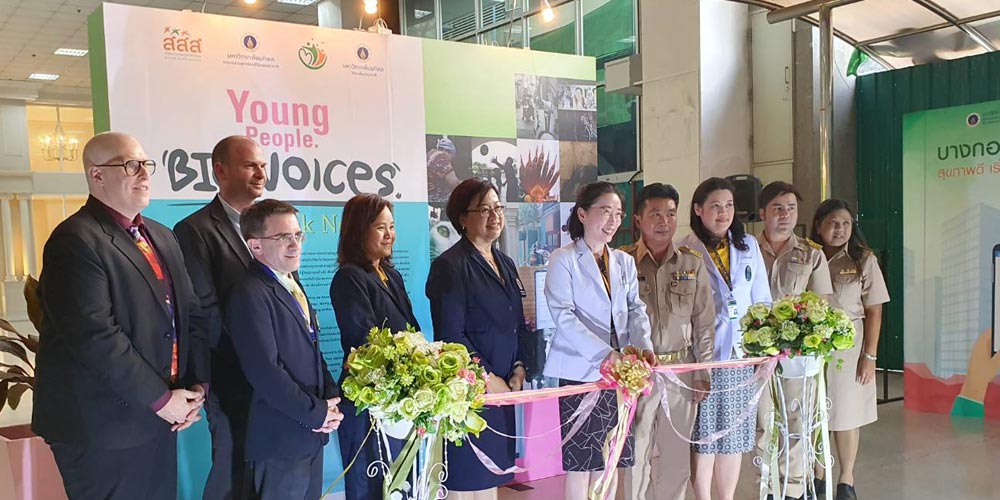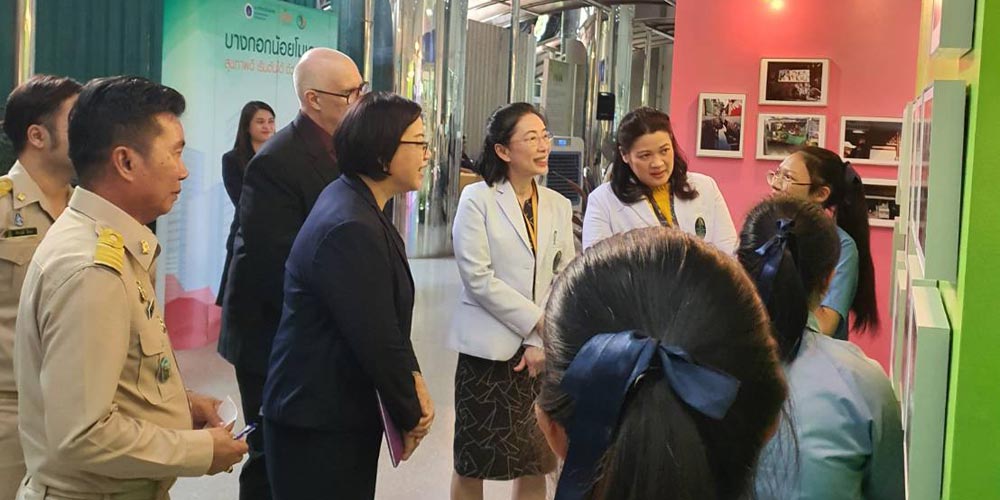 Sub-Project II: Bangkok Noi, Place and People
The local people's voices are the most important factor in local development. These voices allowed us to truly see the needs of their community. We saw the community's enthusiasm in helping to bring revival to their neighborhood and make it come back to life as it had been in the past. This is the way to strengthen the community—by giving them a voice in expressing their needs. This is stipulated in His Majesty King Bhumibol's "Development Principles" that emphasize "explosion from within" and "human development" as guidelines for community development.
If the proposed projects mentioned in this video can be started immediately with the cooperation of local people and supported by public and private sectors, we will witness how through unity and solidarity local people can develop the Wat Suwannaram or Ban Bu community. If they successfully achieve this, the community and surrounding areas will be able maintain their identity.