MUIC hosted a 2-day workshop for teachers from Somdej Phra Phuttha Chinwong School, Chiang Mai Province
In pursuit of Corporate Social Responsibility (CSR) and Sustainable Development Goals or SDGs 4: Ensure inclusive and equitable quality education and promote lifelong learning opportunities for all, MUIC hosted a 2-day workshop entitled "Teaching and Learning in the 21st Century: Sharing Experience" for teachers from Somdej Phra Phuttha Chinwong School, Chiang Mai Province on 22 – 23 December 2020 at Room A347, Aditayathorn Building, MUIC.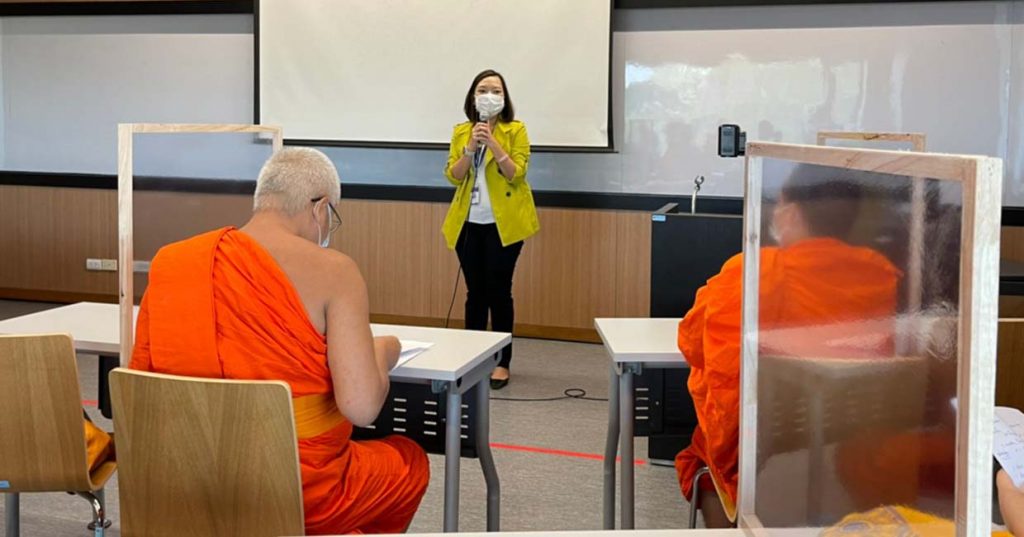 This workshop aims to exchange learning and teaching experiences in the 21st Century and to inspire new innovative teaching and learning approaches.
Somdej Phra Phuttha Chinwong School is a unique primary and secondary school opened for youths who are disadvantaged in education, who are hill tribesmen, such as Karen, Meo, Yao, Muser, Ego, Lisu, Khmu, who live on the highlands in the 17 northern provinces and some part of central region. According to the mission to support and promote hill tribe youth to have an opportunity to study the Buddha's dharma, the school provides an education for free and aims to produce students with knowledge, abilities, morality, ethics, commitment to a good quality of life with the hope that they will continue practice Buddhism and be a role model to people in the highlands.
The MUIC facilitators are 4 MUIC faculty members; Asst. Prof. Dr.Ornlatcha Sivarak from Business Administration Division,  Ms.Wimonsiri Hemtanon from Humanities and Language Division, Mr.William J. Jones from Social Science Division, and Dr.Manchuta Dangkulwanich from Science Division. The teachers would gain knowledge from lecture and discussion session in many topics such as disruption in education and why the 21st Century's skills are important, instructional design and learning outcomes, teaching experiences and approaches used in classroom (flipped-classroom, debate and project based).