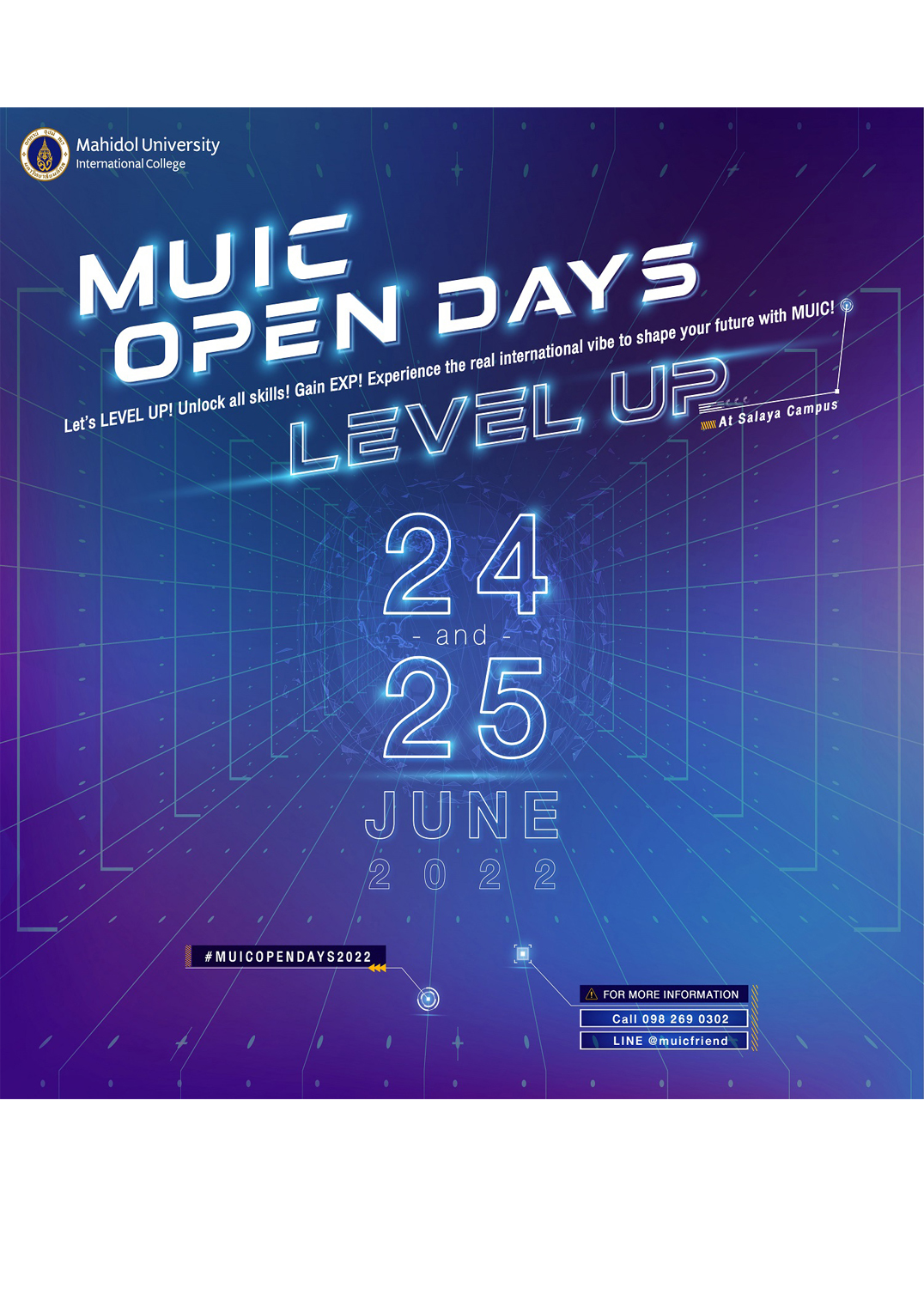 About The Event
Join Us for the MUIC Open Days!
Our Open Days this year will be conducted on-site. You can meet our professors and students in person, ask for information about our 17 programs, and take a guided tour of our campus.
Open Days will be from June 24 th to 25 th , 2022 between 9:00 a.m. and 4:00 p.m.
MUIC majors showcase
Learn about admission
Mock classrooms and mock interview
Meet current students and learn about campus life
Guided tours of MUIC facilities for visitors
Photo booth & share nice spots