MUIC Public Lecture on Global Intellectual Property Regime
March 29, 2022
2022-03-29 7:49
MUIC Public Lecture on Global Intellectual Property Regime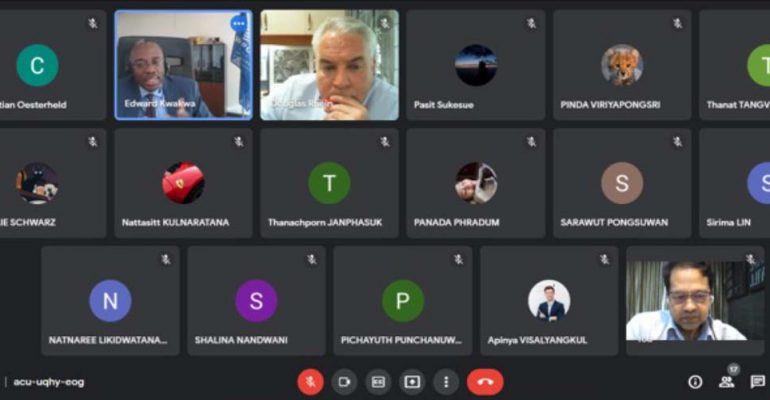 MUIC Public Lecture on Global Intellectual Property Regime
Mahidol University International College's (MUIC) Social Science Division held a public lecture on "Multilateralism in the 21st Century: The Global Intellectual Property Regime" on March 25, 2022 via Google Meet.
The guest lecturer was Mr. Edward Kwakwa, Assistant Director General of the World Intellectual Property Organization (WIPO). The WIPO overseas 24 treaties and with other international organizations, notably the World Trade Organization (WTO) and the United Nations.
Some 30 students who registered for the event learned of the increasing importance of intellectual property—patents, trademarks, copyrights, designs, and trade secrets—in global affairs and in the daily lives of people. On the latter they learned of the cooperation between the WIPO, the WTO, the World Health Organization and non-state actors in producing vaccines for the world amidst the COVID-19 pandemic.
The session was moderated by Assoc. Prof. Dr. Douglas Rhein, Chair of the Social Science Division. Dr. Robin Ramcharan from the International Relations program, served as discussant.