A Day in Bang Krachao
February 12, 2023
2023-03-13 6:46
A Day in Bang Krachao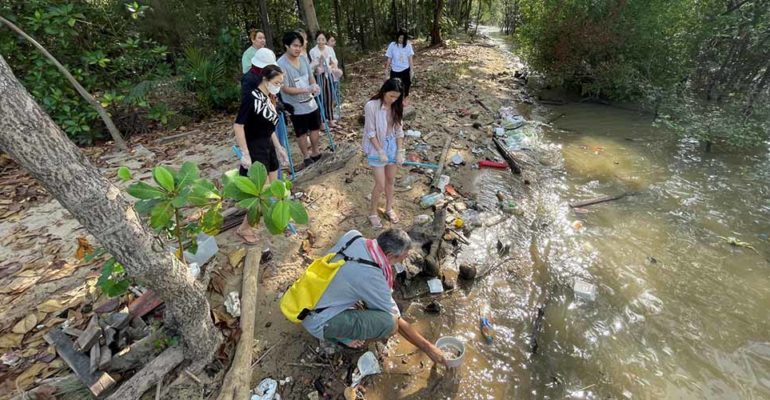 A Day in Bang Krachao
Mahidol University International College's (MUIC) Nature Lovers Club organized "A Day in Bang Krachao," a one-day trip to the place considered as "Bangkok's Green Lung" on February 12, 2023.
Fourteen students and the club's adviser, Dr. Wayne Phillips of the Science Division, joined the trip, the club's second activity  in Trimester 2 of Academic Year 2022 – 2023. The itinerary included Bang Krachao Beach and Sri Nakorn Kuen Khan Park.
The group met first at Building 1 of MUIC on Sunday morning. They then proceeded to Bang Krachao Beach first to pick up trash along the shore. They enjoyed the activity and showed great teamwork despite the day's rising temperature. Ajarn Wayne said that improper trash management would result in the waste finding its way to the marine ecosystem and damage or even destroy marine life.
Afterwards, the group travelled to the nearby Sri Nakorn Kuen Khan Park where the participants enjoyed riding bicycles close to nature.
The club expressed its gratitude to Ajarn Wayne and all the students who joined the trip.