PC Programs (EP and MP)
August 25, 2021
2023-11-23 7:01
PC Programs (EP and MP)

PC is committed to continuous improvement and delivering quality services.
The Preparation Center for Languages and Mathematics (PC) is the pathway program to MUIC that has been providing a solid foundation in English and mathematics skills since 1998. The program is for students needing the English proficiency and mathematics skills to meet MUIC requirements and succeed in an international degree program. PC has always been a leader in university preparation and is the first NEAS quality-endorsed language center in Thailand.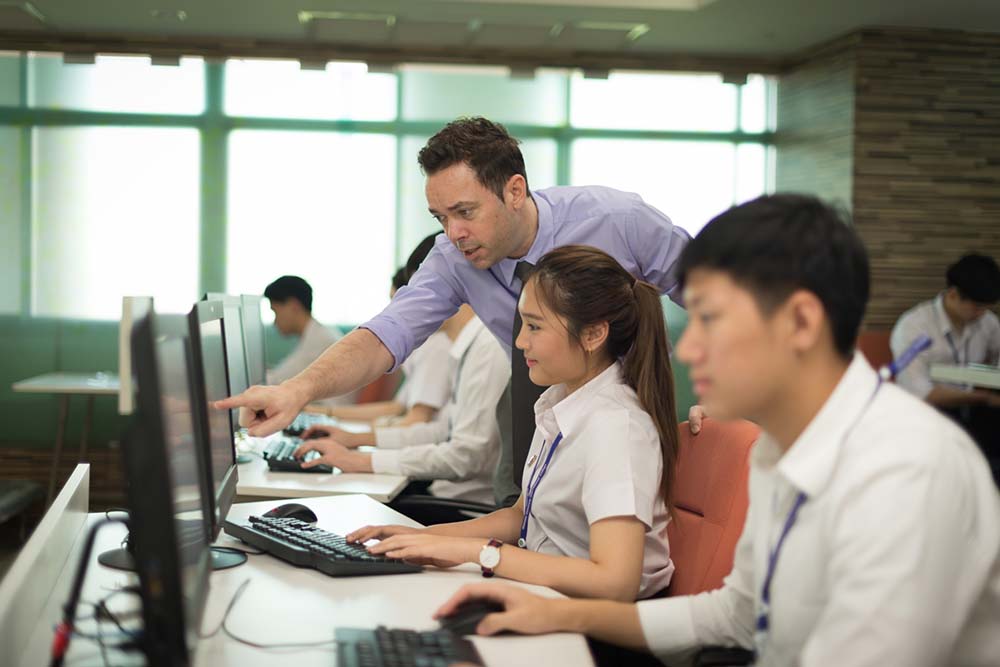 Courses in the PC English Program (EP) help students to build a solid foundation of grammar and vocabulary as well as increase their ability to communicate for academic purposes. Reading, writing, listening, and speaking skills are integrated through a variety of carefully selected tasks and projects, many of which focus on contemporary global issues and involve research, collaboration, and digital literacy.
The curriculum at PC focuses on developing the skills necessary for students to succeed at MUIC by using technology both inside and outside of the physical or virtual classroom. All English and mathematics courses are taught by highly-qualified English-speaking instructors from around the world. The varied backgrounds and teaching experience of the instructors enhance the diversity in education offered at PC. In addition, the diverse student body at PC helps students to become more culturally aware. PC students have represented numerous countries including Bhutan, China, France, India, Japan, Korea, Sweden, Taiwan, and Southeast Asian nations.
A great advantage of studying at PC is the ability to make friends and connections that continue to MUIC. The international community of MUIC includes students and teachers from many countries and offers numerous sports, special interest, and volunteer clubs to enhance the college experience. PC students also have access to modern facilities, extensive library resources, and a beautiful university campus.