Hear From Our Students
August 16, 2021
2023-01-03 7:15
Hear From Our Students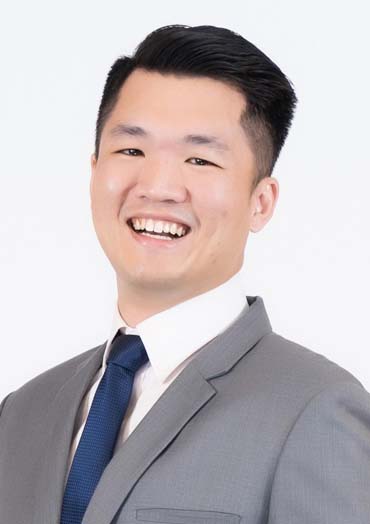 Chairin Netipiraphong
MUIC Class of 2009, BBA
Director, Business Development, WHA Corporation PCL

"Choosing MUIC is one of the best choices I have made. Not just the academic part, but the experience and friendship with peers and staff at MUIC are so memorable. Can't deny that studying is tough, but it only makes you stronger and prepare you for the world after graduation."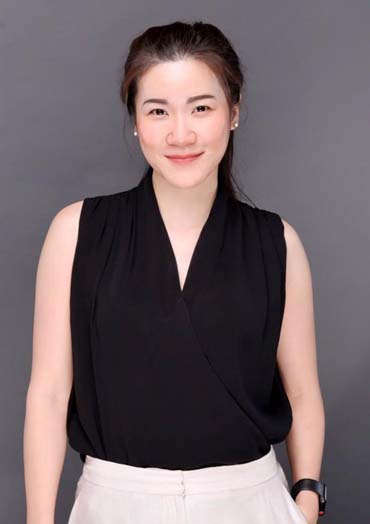 Pornsiree Charatsrivilai
MUIC Class of 2012, THM
Creative Director, MODI EDGE Wedding Planner

"All of my being today I proudly credit to MUIC. I still remember my very first day in campus when I was so nervous and had no ideas what my college life would be like. Today, I'm so thankful for the incredible experiences I gained from teachers, friends, also those lovely MUIC officials. When anyone asked me where I graduated from, I give them a big smile and proudly say, "MUIC." "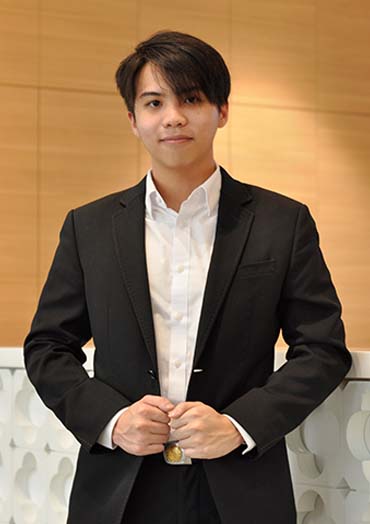 Benjamin Wangcharoenwong
Finance StudentCurrent Student
"Other than its top-tier education and decades of expertise in educating exceptional young adults, MUIC is more than just a university. It is a place filled with endless opportunities, to help students pursue their dream or realize who they really are. It is a place where you meet your lifelong friend and have irreplaceable memories. It is a place to make you ready for the ever-changing world out there."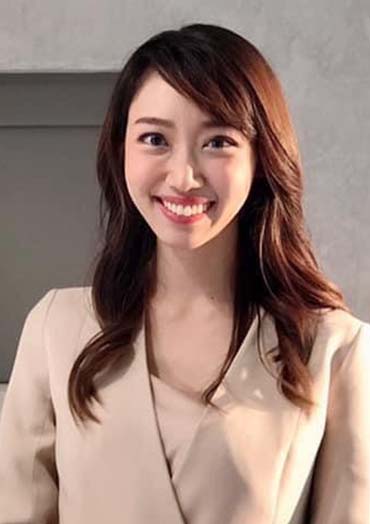 Natrada Sribuathong
MUIC Class of 2015, Bachelor of Business Administration in International Hospitality
Management (First Class Honor) Simultaneous Interpreter and Interpreter Coach, Interpreter Mastermind


"The diversity in MUIC allowed me to understand many accents and feel accustomed to work with anyone. MUIC is the place where ideas grow. All the communication skills as well as background knowledge that MUIC provides will assist all the graduates when they enter the real world."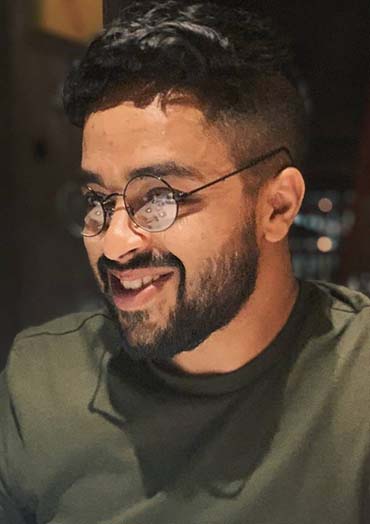 Niran Sachdev
MUIC Class of 2017, Bachelor of Arts in Communication Design
Design Director/Navigator, Lancaster Corp.; Part-time Lecturer, Mahidol University International College

"Being a part of MUIC gives you a lifelong membership to a community of peers who not only support you but also aid in your professional development. You are a part of a multicultural environment filled with people from all walks of life which teaches you one of the most important lessons in life, that of adaptability. In the Communication Design Program, our cohorts bring out the best in one another."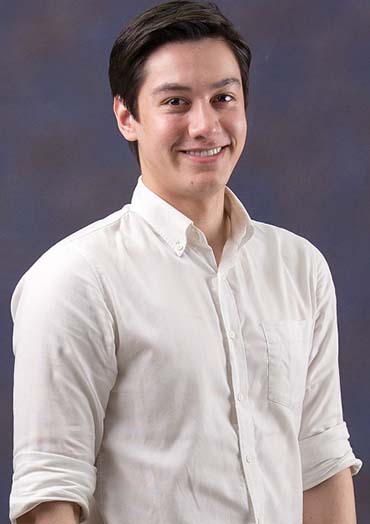 Peter Denman
4th Year Student in Biological Science
"I have always had the impression that university experience would be very formal. Quite the contrary, my advisors and lecturers made me feel at home instantly with their emotionally warm, considerate and insightful guidance. Their willingness and ability to help guide me, I would say, is what made the adaptation profoundly smooth. In addition, people were really friendly, I have made friendships that will last for life since I entered MUIC."
Chaoporn Prapa-arporn
MUIC Class of 2011, Bachelor of Arts in Tourism and Hospitality Management
Category and In-store Manager, Akzo Nobel Paints (Thailand) (Maker of Dulux Premium Paints)


Studying in the Tourism and Hospitality Management program does not mean you cannot cross over to other segments or industries. I really believe the academic knowledge that MUIC has provided me has definitely enhanced my abilities to become who I am now. I'd like to mention here the incredible friendships and networks that I had built with my MUIC brothers and sisters. My time here has always been a precious moment in my life!
Pajera Patanasiri
Chairperson, Communication Strategy and Ideation, Bangkok University International College and Youtuber

MUIC is not only a world-class academic institution but also a big family. The faculty members and staff are like our parents and extended family, who have molded us and helped us develop both our academic and life skills. Our friends are like supportive brothers and sisters who demonstrate the true meaning of friendship. I am who I am today because of MUIC and I am proud to be a part of this family.
Sarisa Srisukprasert
3rd Year Student in Intercultural Studies and Languages
I gained a lot of knowledge and experience in MUIC by being part of the Student Association during this past year when everyone was affected by the pandemic. In addition, I have met new friends from all over the world which might be beneficial for me in the future. The most important thing that MUIC has done for me is enabling me to reach the highest standards so that I could become a better person.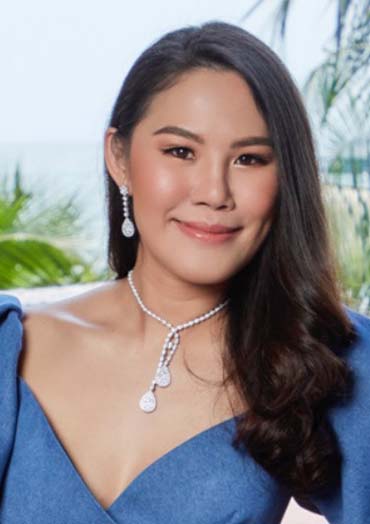 Pattamon Mekavarakul
MUIC Class of 2009, Bachelor of Arts in Travel Industry Management
Managing Director, Instill Agency
Vice President, Cape Dara Resort Pattaya

"Our lecturers at MUIC not only taught us textbook lessons which would be useful for our future career or business—they also taught us to live life to the fullest. If you know or got to work with MUIC students/alumni, you will see how determined and driven they are. They have the ability to make things happen and a strong drive to succeed. That's why they always thrive."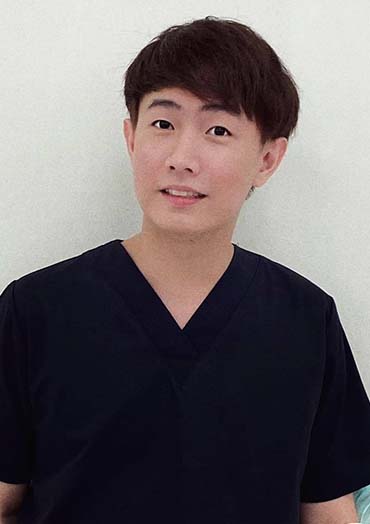 Suthinard Tangthikul
MUIC Class of 2016, Bachelor of Science in Biological Sciences
6th Year Student, MU Faculty of Dentistry

"As an undergraduate student in MUIC, I had a lot of experiences and opportunities. I almost gave up on my dream career to be a dentist, but MUIC allowed me to follow it again. I would say MUIC is not just a university—it's more like a home."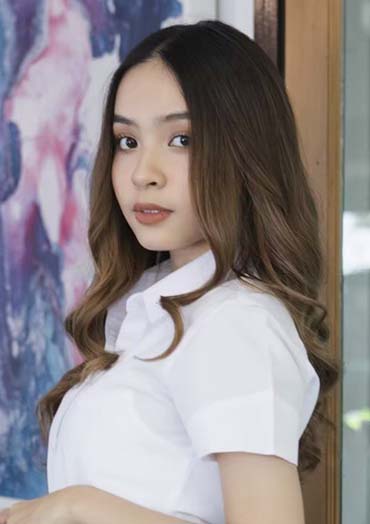 Thiticha Sombatpiboon
2nd Year Student, BA Media and Communication
"MUIC gave us opportunities to know who we really are and what we really like. MUIC is like a home. We're a family and everyone is willing to help each other. Being a part of this community made me learn a lot. Experiencing new things in life made me who I am today."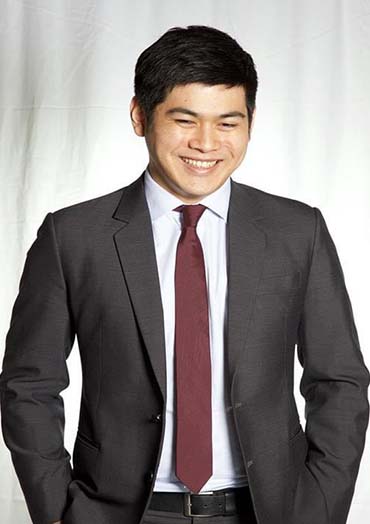 Panyarak Roque
MUIC class of 2013, Bachelor of Arts in Social Science
Program Manager, Verité Southeast Asia

I have fond memories of MUIC as a place that nurtured my intellectual curiosities, kindled lifelong friendships, and guided my sense of purpose. Mahidol's motto, "True success is not in the learning, but in its application to the benefit of humankind", continues to inspire me to master my craft and apply myself in service of others.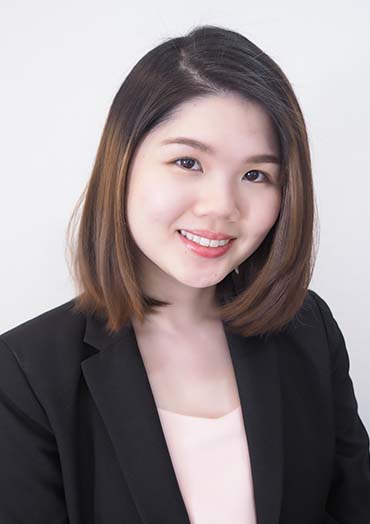 Irin Govitgoongai
MUIC class of 2016, Bachelor of Business Administration
Credit Risk Advisor at Shell Thailand

MUIC's BBA courses prepared me well, giving me a strong academic foundation for my master's degree and a good position in a multinational company. The extra-curricular activities were also priceless. I was able to attend a number of national and international case competitions through the generous support and effective coaching of BBA ajarns. Every single moment at MUIC is unforgettable and they always remind me of who I am.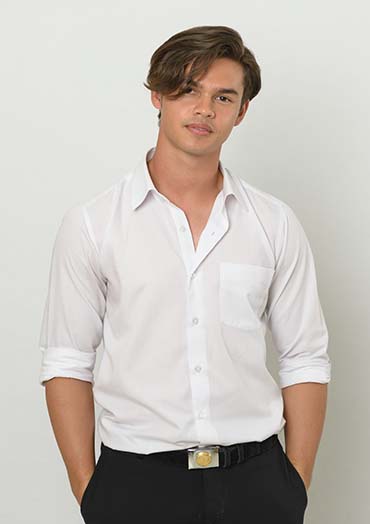 Thitisan Goodburn
4th Year student in Computer Engineering
MUIC is the ideal place for up-and-coming teens of Thailand as it gives us opportunities to achieve success as well as the freedom to explore ourselves and our own academic fields.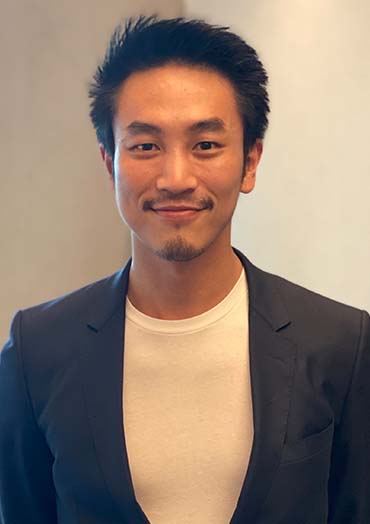 Ekularn Watanatanasup
MUIC Class of 2008, Bachelor of Science major in Biological Science
Data Scientist, Data Café Thailand Co., Ltd.

"Undergraduate education is an opportunity to acquire and develop important skills. MUIC offers various undergraduate programs spanning from Science to Business Administration, Tourism and Hospitality and more. This provides students with an opportunity to take free elective classes outside of their discipline as well as to exchange ideas with their peers from other majors. In today's world, where knowledge in one area is no longer sufficient, this is truly beneficial. MUIC also offers a wide variety of activities and clubs for students to join, something that each student should take advantage of. Lastly, the alumni network that MUIC provides is simply 'priceless.'"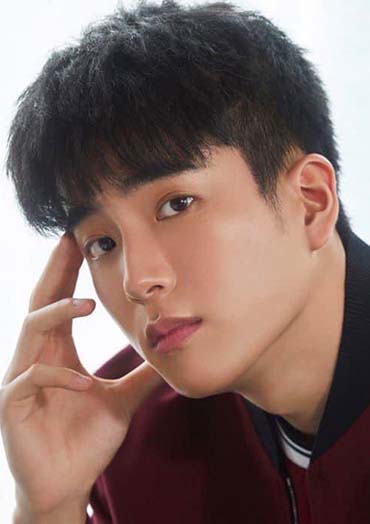 Chanon Santinatornkul
Actor
MUIC Class of 2018,Bachelor of Arts

"University life is one of the greatest experiences in my life. I gained a lot of knowledge about my field of study, as well as giving me the chance to meet many new friends and learn many things in various challenging projects. All these are precious experiences in a lifetime."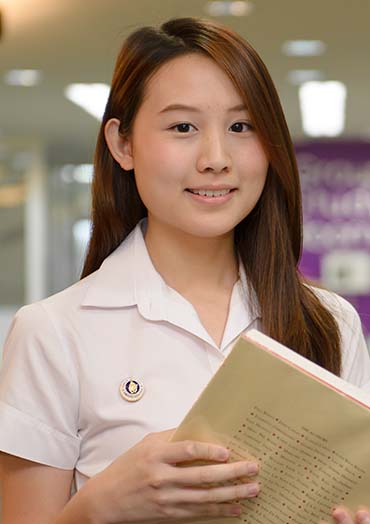 Pansaya Akarapan
Student in Intercultural Studies and Languages major
"Before I entered university, I wasn't sure of who I wanted to be and what I would become in the future. MUIC offers liberal arts education where you get to explore a wide range of subjects and get to discover what you are good at. With help from professors and friends, I finally found that answer. MUIC truly brings out the best in you."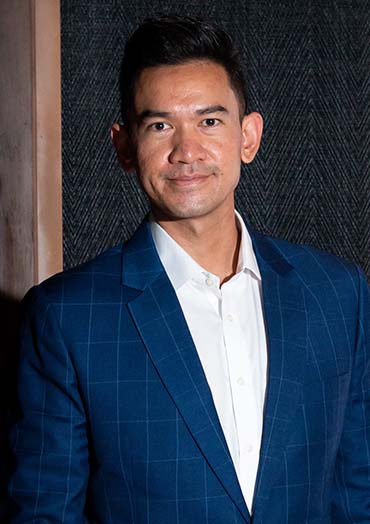 Nattawut Wetprasit
Executive Assistant Manager at Crowne Plaza Vientiane
MUIC Class of 2012, Major in Travel and Service Business Entrepreneurship

"MUIC did not only give me academic skills but soft skills, as well. These are intangible skills which are very important and necessary to successfully lead and work with others. During my studies, I have built such a strong network of friends and alumni through various outside-of-class activities and this personal connection proved to be highly valuable."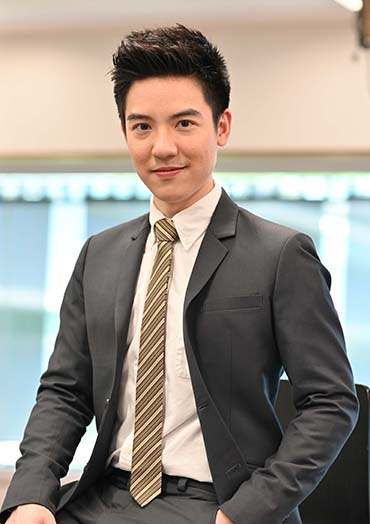 Pobek Pornpongmetta
News Presenter at MONO29
MUIC Class of 2013, Bachelor of Business Administration, Major in International Business

"MUIC is truly the leading international institution of higher learning. As an MUIC student, I had the opportunity to be an exchange student and participate in many global activities. I also served as the college's representative to many international events. These opened my eyes and brought me valuable experiences."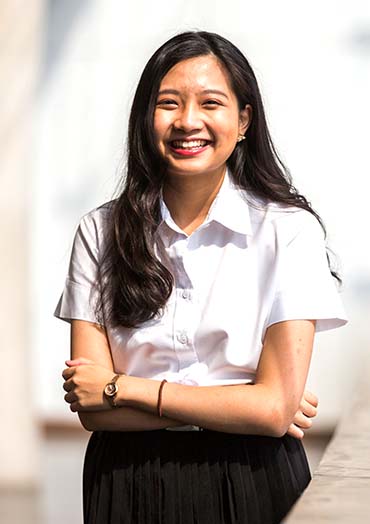 Pin-anong Weesapen
3rd Year Bachelor of Arts, majoring in International Relations and Global Affairs
"Majoring in international relations, I have many opportunities in my classes at MUIC to exchange perspectives, discuss ideas and explore different dimensions of the field. I always enjoy being challenged by my fellow students and ajarns to be more critical about my viewpoint. For me, that is what makes learning at MUIC fun!"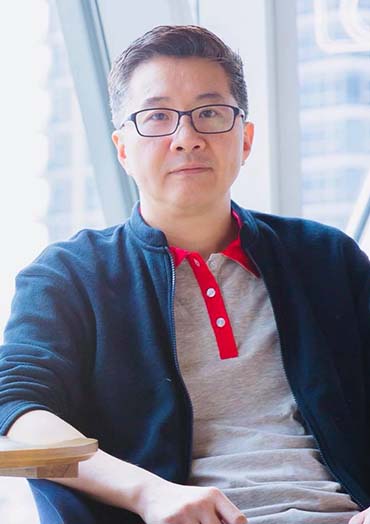 Patchrapon Kanjanasiripakdhi
MUIC Class of 2002, Bachelor of Business Administration, major in International Business Growth Manager, DKSH Smollan Field Marketing (Thailand) Limited

"Appreciating diversity, keeping an open mind and continuing to learn are just a few of the things I've learned from my time at MUIC. Participating in many activities organized by the Student Association had allowed me to experience firsthand the importance of teamwork and how we could achieve greater things together. At MUIC, we're a big family."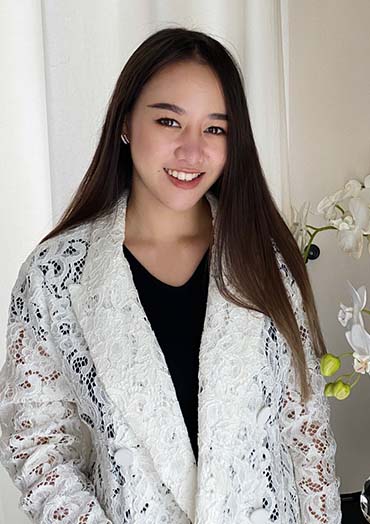 Rungravee Kattamarasre
MUIC Class of 2016 Tourism and Hospitality Management degree as a member of the Class of 2016. She is the founder and creative director of a Thai cloth brand, Miss Modern Boutique.

"My experience from MUIC comes as a whole package. The real education I managed to take away from my time in MUIC was beyond the course material of my field of study. The foundation to my success can be more attributed to bigger skill sets such as collaboration, networking, and creative thinking."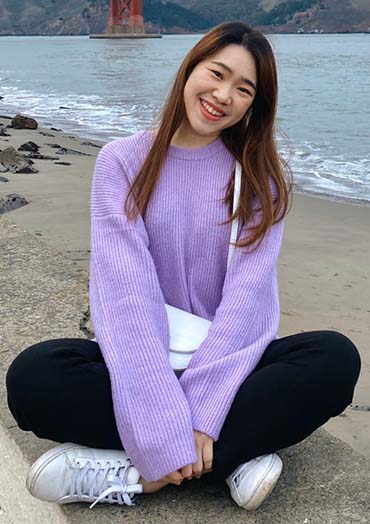 Thanatcha Vichienkalayarat
4th year B.A., majoring in : Food Science and Technology
"I got an F in MUIC. First F is Fulfillment though learning and experimenting. Second F is Fearless thought to overcome challenges. Third F is shaping my Future as I have many chances of discovery. And the last F is Friendship along the journey."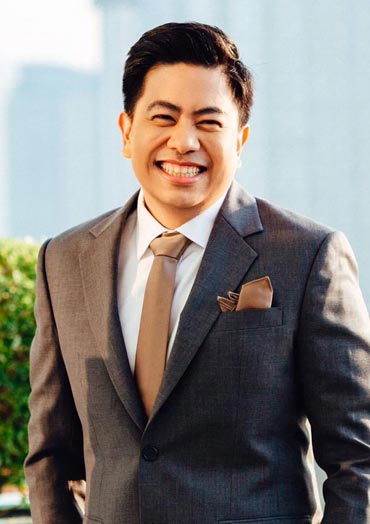 Thosaphol Suppametheekulwat
MUIC Class of 2003, Bacherlor of Business Administration, major in Marketing General Manager of New Arriva Co., Ltd. and Co-founder of QUALY

"I work with courage, passion and enthusiasm. Everyday I always move forward energetically with strategies. Sometimes I wonder what made me who I am today. I think it's MUIC that has shaped me."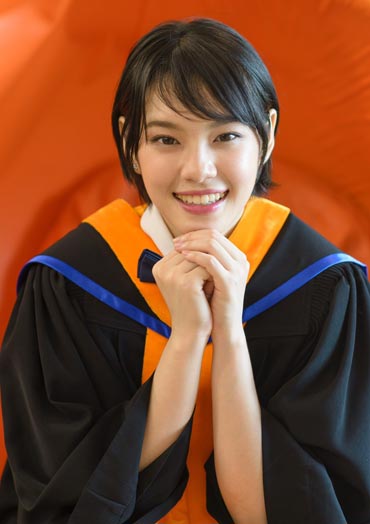 Cherprang Areekul
MUIC class of 2019 Bachelor of Science, major in Chemistry

"MUIC provides a liberal arts education which encourages students to become a well-rounded person. Being a Science student majoring in Chemistry, I took Psychology and language classes as well. Moreover, MUIC offers 30 clubs which means students can explore their various interests. I am a member of many clubs too. I also participated in many student activities such as 'rubnong' where I met many friends from different majors."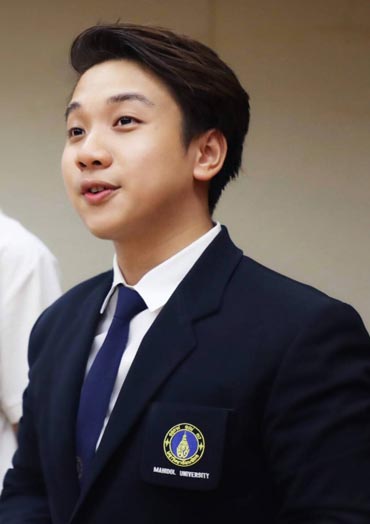 Pawinpon Theerawong
4th year B.A., majoring in Social Science Virtuous Person of Mahidol University 2019
MUIC has transformed me into a complete and balanced person—educating me in the sciences and imbuing me with moral values. "MUIC's liberal arts education allows me to explore various fields of knowledge and dig deeper into my specialized courses. MUIC's internationalism globalizes me."
Vitchapong Hutasuwan
B.B.A. Major in Marketing, Class of 2013 Most Outstanding Alumni (Rising Star) 2016 Awardee

"I got the idea for my future business (Selvedgework custom denims) when I was in third year college. MUIC is where I developed friendships and relationships, a network, a community. I still keep in touch with my friends and former ajarns."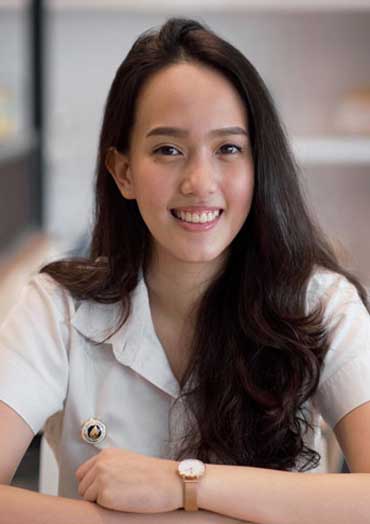 Arthitaya Rusmintratip
4th Year, B.B.A. Major in Finance Successful Team Leader

"Every leader needs a good support system. I think MUIC in general and the Student Affairs Office in particular want to see students succeed, so if you are active, determined, and have a clear goal in mind, then, from my experience, they will be very supportive of your endeavors."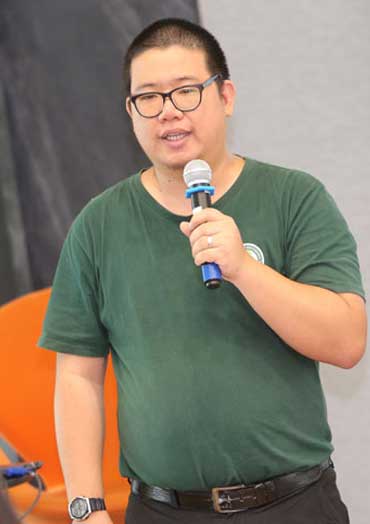 Po-Tsao "Bruce" Chen
B.S. Environmental Science, Class of 2014 Community Engagement Counselor, Scholars of Sustenance
"I joined countless field trips during my time as a student in MUIC. Afterwards, I offered to work as teaching and research assistant during these field trips. These trips allowed me to monitor various changes in ecosystems and solidified my pursuit toward sustainable development."