Business Administration
August 25, 2021
2023-02-06 1:50
Business Administration
Bachelor of Business Administration
Major in Business Economics
Bachelor of Business Administration
Bachelor of Business Administration
Major in International Business
Bachelor of Business Administration
MUIC is certified by the AACSB, the international business school accreditation body. This confirms MUIC's academic excellence in business education and research. The AACSB Institute is a voluntary, non-governmental accrediting agency whose aim is to improve the business education worldwide. It serves as an accreditation and quality assurance organization for business schools and institutions around the world. In the world of business schools, AACSB accreditation is regarded as the gold standard, and MUIC is proud to be among such select institutions.
CFA Institute recently accepted our BBA (Finance) into their CFA University Affiliation program. This affiliation with the CFA Institute ensures that the BBA curriculum in Finance is tightly aligned with the financial practice on investment management. In Thailand, MUIC is the 4th institution that is affiliated with CFA Institute at the undergraduate degree level.
Within the Business Administration Division, we use a wide range of teaching & learning activities, including group projects, interactive classrooms, debates, practical exercises, problem based assignments, interactive demonstrations and case study among others.
To ensure that our students are well prepared to pursue employment after graduation and our business programs remain internationally relevant, we regularly invite leading business experts, executives, and alumni to serve as Advisory Board members.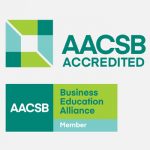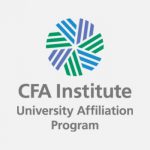 Teamwork: Students are able to demonstrate an ability to work in a team.
Analytical Skills: Students are able to think critically and to logically arrive at conclusions
Innovativeness: Students are able to generate innovative business solutions
Ethics & Sustainability: Students are able to assess ethical implications of business practices and to describe the importance of sustainability in business
Management: Students are able to explain management concepts and to accomplish tasks within a changing business environment
Discipline-specific Knowledge & Skills: Students are able to apply discipline-specific knowledge and skills to solve actual business problems
We found
4
courses available for you
Business Administration (BA) Office
4th Floor, Aditayathorn Building
Mon – Fri 8:00 am – 5:00 pm