AGC Podcast Airs Episode on Cosplay Conventions
October 22, 2022
2023-02-06 10:01
AGC Podcast Airs Episode on Cosplay Conventions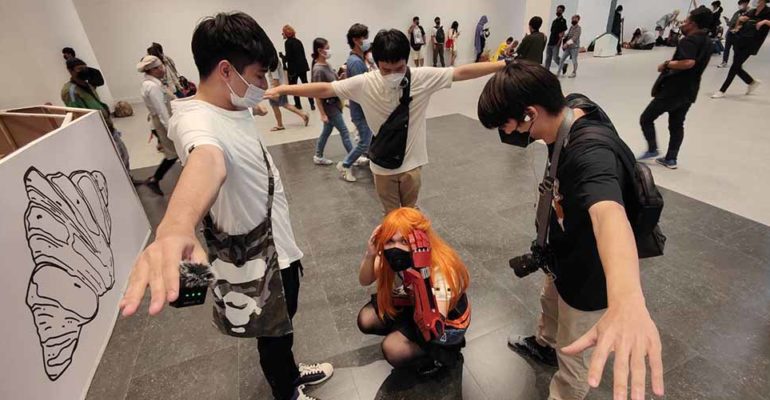 AGC Podcast Airs Episode on Cosplay Conventions
Welcoming the return of cosplay conventions after the long lockdowns caused by the Covid-19 pandemic, the AGC Club of Mahidol University International College (MUIC) filmed the experience of going to a convention again.
Aiming to show the inviting atmosphere in conventions, the AGC Club podcast hosts joined the "Thailand Game Show Convention (TGS) 2022" on October 21 -22, 2022 where they walked around the venue, showing to their viewers the atmosphere of the event as well as demonstrating the proper etiquette in exploring a convention, such as how to cosplay at an event, how to ask permission to take photos and how to be considerate of other cosplayers.
The event showed a promising future for conventions. The members of AGC Club said they have been eagerly waiting for the return of conventions and it seems that the wait would not be that long.
The special episodes of the podcast, aired on YouTube on November 6, 2022 showed how strong the animation, game and comic community still are, even after the long Covid-19-induced lockdowns, and it is expected to be as strong as it was in the next few years, club members said.