Animal Lovers Club's Paw Patrol Season 2
May 21, 2023
2023-06-21 16:07
Animal Lovers Club's Paw Patrol Season 2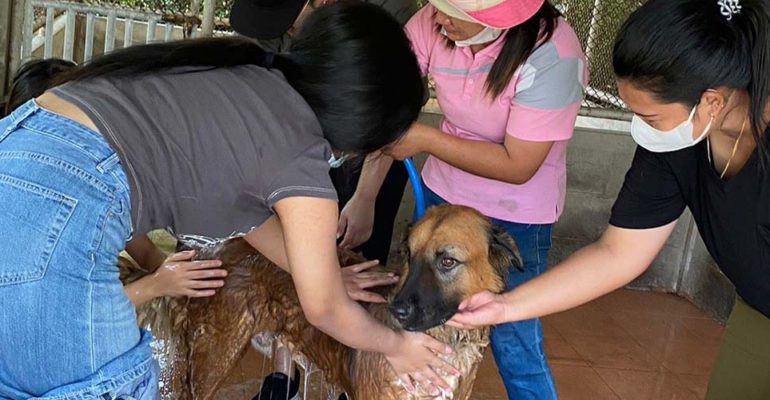 Animal Lovers Club's Paw Patrol Season 2
Due to popular demand, the much-loved "Paw Patrol" activity was brought back by the Animal Lovers Club (ALC) of Mahidol University International College (MUIC).
From May 19 to 21, 2023, club officers and members brought 18 participating students to the Salaya Dog Shelter Mahidol with ALC bringing to the shelter donated items including shelter treats, chewbones, and puppy pads.
The participants got to meet the adorable dogs of Mahidol Salaya Dog Shelter with the students helping the dogs get more comfortable in the presence of new people to better prepare them for adoption. The dogs in turn also helped participants relieve the stress from their everyday lives as the students got the opportunity to spend two hours bathing, grooming, and playing with the dogs.
The club said that it expects this type of activity will give the shelter more awareness and help spread their cause. It is easy for participating college students to make a visitation. The club added that it hopes that the participants would return to the shelter in their own time and bring their friends and family, so that one day one of the dogs will find their forever homes.