Art Club Introduces Punch Needle to MUIC Students
September 26, 2022
2022-11-25 2:10
Art Club Introduces Punch Needle to MUIC Students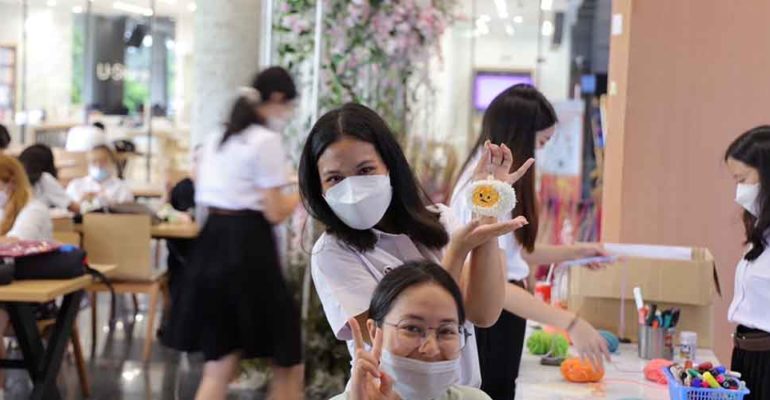 Art Club Introduces Punch Needle to MUIC Students
The Art Club of Mahidol University International College (MUIC) organized its first onsite activity for Term 1 called "Punch Needle" on September 26-27, 2022 at the ground floor, Aditayathorn Building.
Punch needle is a craft/art that involved punch needles and yarns. Its working principle is basically to thread the yarn into the needle, then, pin the needle up and down onto the fabric to create a pattern. In this way, participants can create an art design on the cloth even without having any prior sewing skills. The Art Club has provided all of the necessary equipment for this activity, namely, a punch needle, a wooden frame, monk cloth, yarn, keychain, and glue.
There was no specific pattern for this activity. The 120 participants were allowed to design and create this artwork freely within the provided cloth. However, it was recommended to start working on small pieces like key chains or coasters first.
The Art Club also provided some examples and drawing guidelines for those who might not have an idea yet what design to make. The club said this activity received good reviews and many of the participants decided to purchase their own tools and build upon this skill.