AUN-QA Accredits 2 MUIC Programs
March 11, 2022
2022-03-11 8:11
AUN-QA Accredits 2 MUIC Programs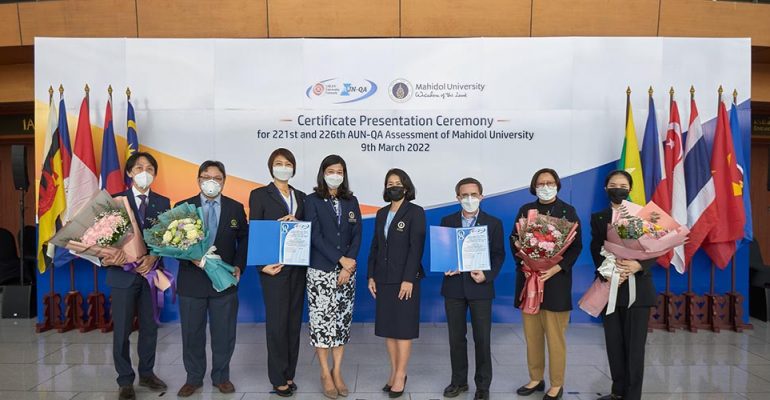 AUN-QA Accredits 2 MUIC Programs
Two programs of Mahidol University International College (MUIC) were accredited by the ASEAN University Network Quality Assurance (AUN-QA) recently.
These are the Computer Science Program and the Communication Design Program.
On March 9, 2022, Prof. Banchong Mahaisavariya, M.D., President of Mahidol University, presided over the Certificate Presentation Ceremony for the 221st and 226th AUN-QA Assessment of Mahidol University at Prince Mahidol Hall, Mahidol University, Salaya.
The AUN-QA provides a firm foundation for ASEAN member universities to understand each other's systems. It preserves the uniqueness of each institution while promoting cost and expertise sharing among members. It has also been a forum where experienced university members can help newer partners. The network said it is sharing with and learning from its peers since quality assurance is a continuous attempt best accomplished by collective efforts, comparative approaches, and peer-to-peer collaboration.
The THM Program was accredited by the AUN-QA in 2018 while the BBA Program was accredited in 2013.