Business Administration Division Holds Advisory Board Meeting
February 3, 2023
2023-02-03 3:33
Business Administration Division Holds Advisory Board Meeting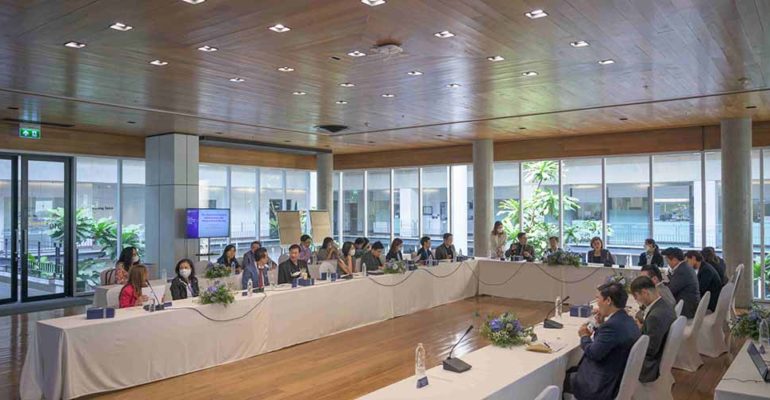 Business Administration Division Holds Advisory Board Meeting
The Business Administration Division (BA) of Mahidol University International College (MUIC) held its annual Advisory Board Meeting on February 2, 2023 at Charinyarasami Hall, Aditayathorn Building.
Attending the meeting were Prof. Chulathida Chomchai, M.D., MUIC Dean, college executives and faculty members of the division.
Assoc. Prof. Dr. Alessandro Stasi, BA Division Chairperson, presented the division's strategic plan. This was followed by a roundtable discussion on the BA Division's future initiatives and collaborations (under the themes of sustainability, entrepreneurship, and innovation).