Cast and Crew Rehearse for "Little Women: The Jukebox Musical"
June 22, 2023
2023-08-08 10:39
Cast and Crew Rehearse for "Little Women: The Jukebox Musical"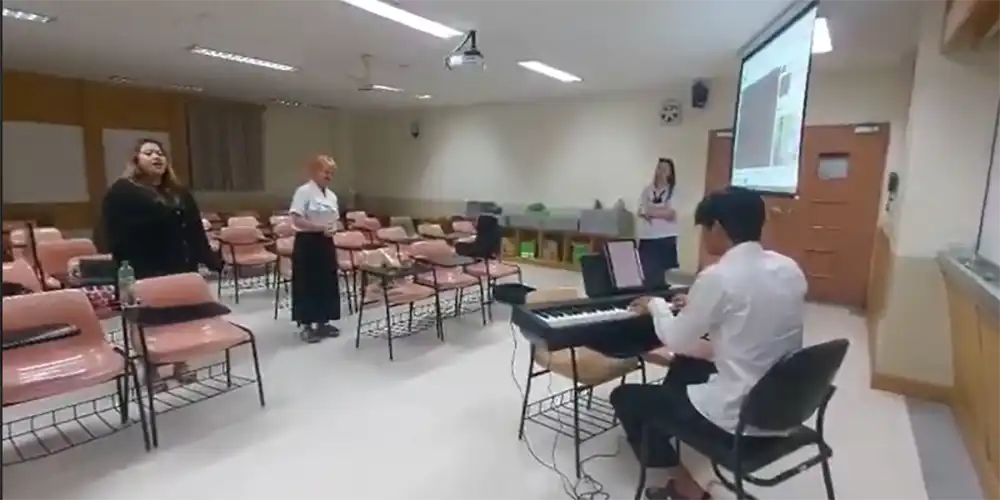 Cast and Crew Rehearse for "Little Women: The Jukebox Musical"
The Theatre Club of Mahidol University International College (MUIC) was buzzing with excitement as it embarked on an intensive journey of preparation for its upcoming show, "Little Women: The Jukebox Musical" on June 23, 2023 at the Auditorium, MUIC Building 1. To ensure a spectacular performance, the club implemented weekly rehearsal sessions that encompassed acting, singing, and dancing, meticulously fine-tuning every scene.
The rehearsals not only aimed to enhance the members' performance skills but also foster a stronger bond among the participants. By working closely together, they hope to build camaraderie and create a seamless on-stage chemistry that will captivate the audience.
The club has booked every Monday, Wednesday, and Friday from May 2 to June 22, 2023 for these rigorous practice sessions at Room 2302, 3rd Floor; 1402, 4th Floor; and Auditorium, at MUIC Building 1. With dedication and determination, they strove to deliver an unforgettable theatrical experience for the audience.
Moreover, the preparation extended beyond the rehearsals. The club was busy crafting the show's intricate elements, including props, backdrops, costumes, makeup, and sound and light effects. The attention to detail ensured that the production will be nothing short of spectacular