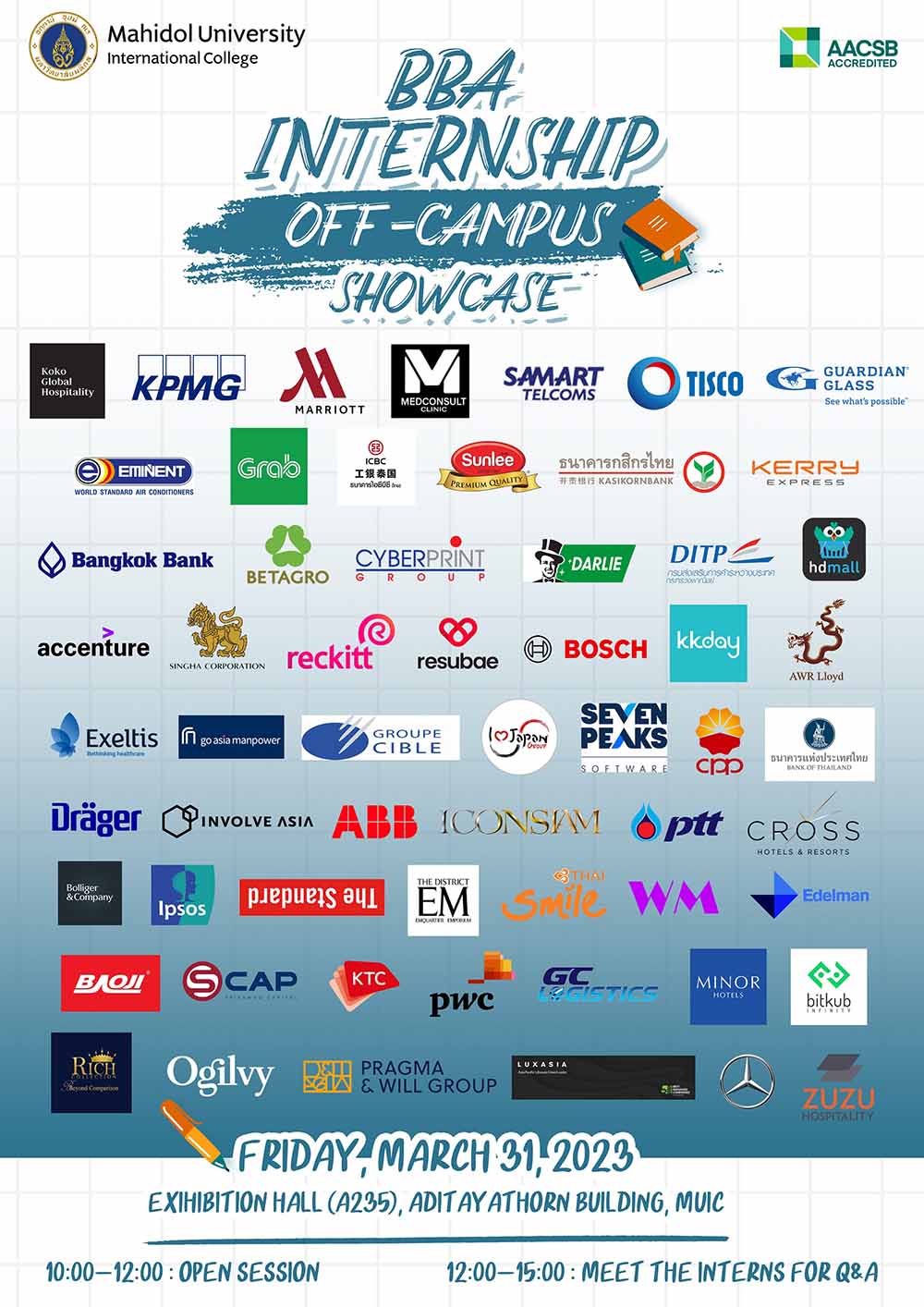 About The Event
Hey students, are you curious about the professional world and want to learn from the best? Our BBA internship poster presentation is the perfect opportunity to witness the achievements of our interns and get a sneak peek into the world of work.
Join us for an exciting event that will showcase the talents of our BBA interns and provide valuable insights into the industry.
Come and meet our talented interns at BBA Internship Off-campus Showcase, on Friday, March 31, 2023 at Exhibition Hall (A235), Aditayathorn Building (2nd Fl.), from 10.00 – 15.00 hrs.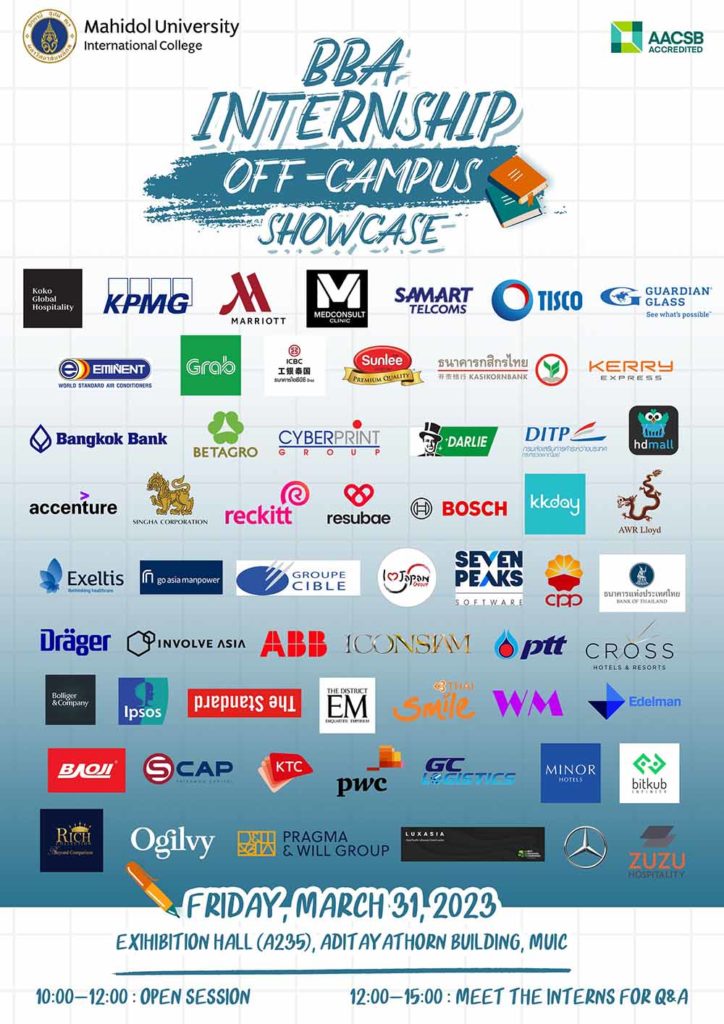 Location
Exhibition Hall (A235), Aditayathorn Building (2nd Fl.)