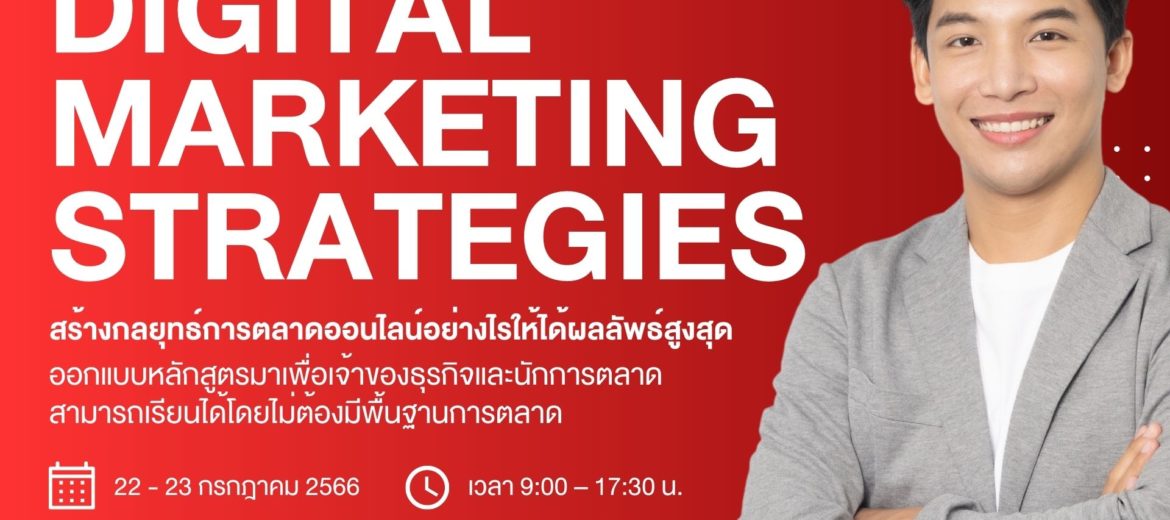 About The Event
In the time of uncertainty, entrepreneurs and leaders are all forced to change by economic turbulence and a competitive environment. Therefore, it is essential for entrepreneurs, leaders, and marketers to "rethink" their strategies in order to thrive and survive in the time of uncertainty by integrating academic and experiential knowledge.
With this, Pan Pho Co., Ltd., in collaboration with Mahidol University International College, is holding an intensive workshop on "Digital Marketing Strategies" in order to provide knowledge for entrepreneurs with strategies and solutions for further growth within the organization. The workshop will be conducted by Asst. Prof. Dr. Dissatat Prasertsakul, Business Administration Division, Mahidol University, and Mr. Chatchawan Dashrochanapatt, Former Chief Marketing Officer, Finansia Syrus, a leading finance company in Thailand.
The workshop will be held on July 22–23, 2023, from 9:00–17:30 via Zoom Interactive. The seats are limited. For further details, please visit our partner website: https://panpho.co/dms or direct chat via LINE: @PANPHO.