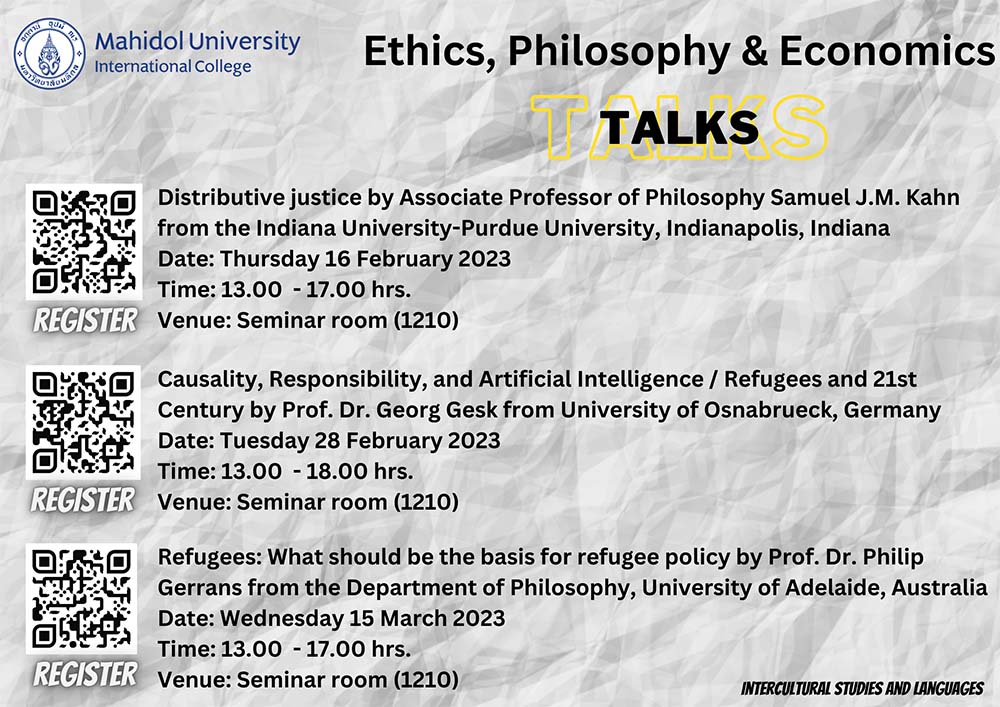 About The Event
The HLD and the Intercultural Studies and Language major will host three special talk on coming two month:
Thursday 16. February 2023 – Distributive Justice
Tuesday 28. February 2023 – Casualty, Responsibility, and Artificial Intelligence
Wednesday 15. March 2023 – What should be the basis for refugee policy?
All MUIC students and faculty are welcome to attend.
Please register by scanning the QR code on the poster.