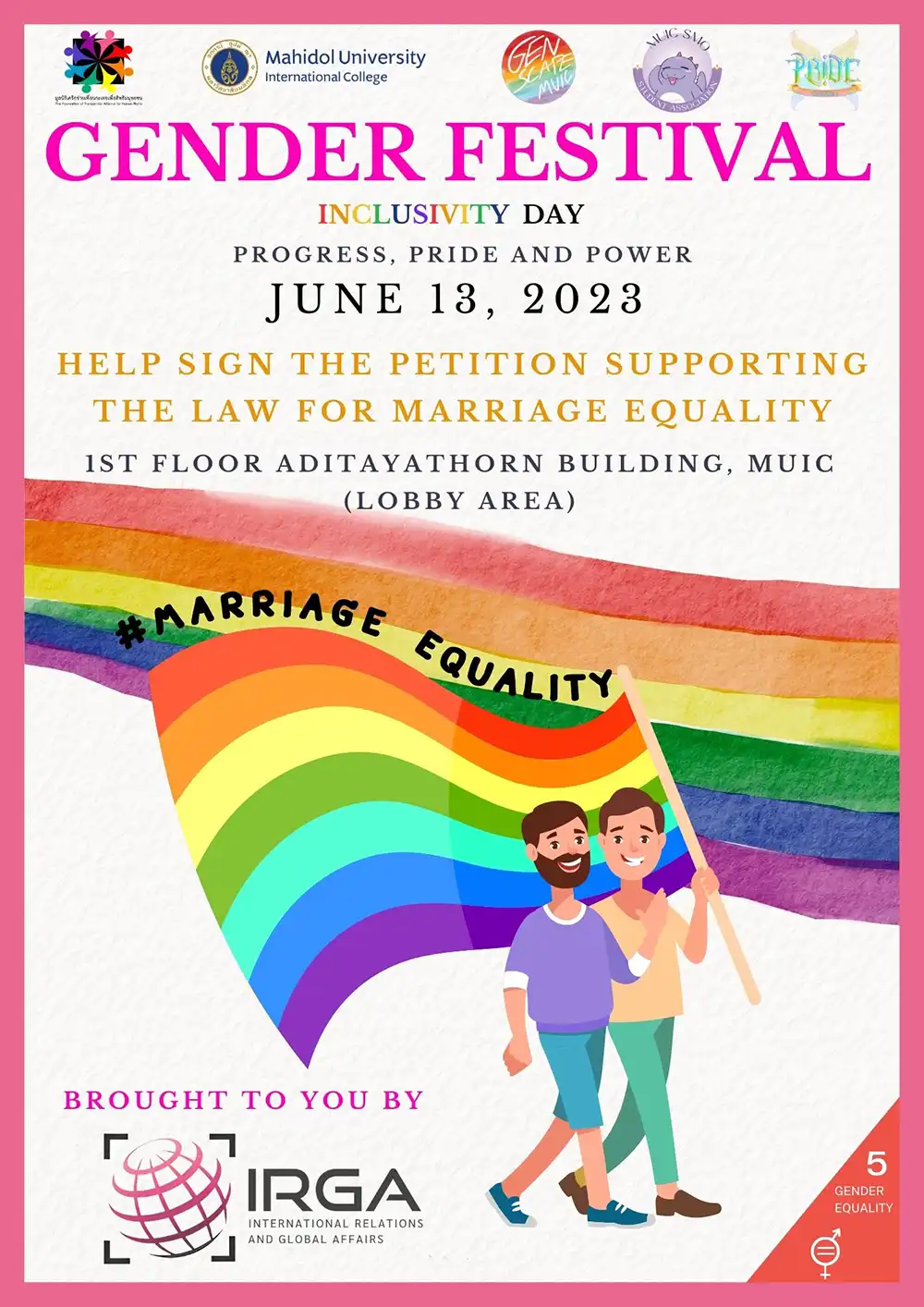 About The Event
The International Relations and Global Affairs major will host a number of events this coming June 13-14 in the Aditayathorn Building. IRGA's "Gender Festival" will comprise seminar's, movies, parades, beauty shows, workshops and a food fest.
Some of the highlights are;
– Domestic abuse workshop
– LGBT and women's empowerment talks from LGBT influencers and business people
– Pride parade and Cabaret
– Campaign for the Marriage Equality Law
– Seminar on women empowerment in politics with Ambassadors, current Members of Parliament as well as former members of the Future Forward Party and a newly elected Member of Parliament from the Move Forward who is a Social Science Division Alumni
We look forward to having you celebrate IRGA's Gender Festival with us.