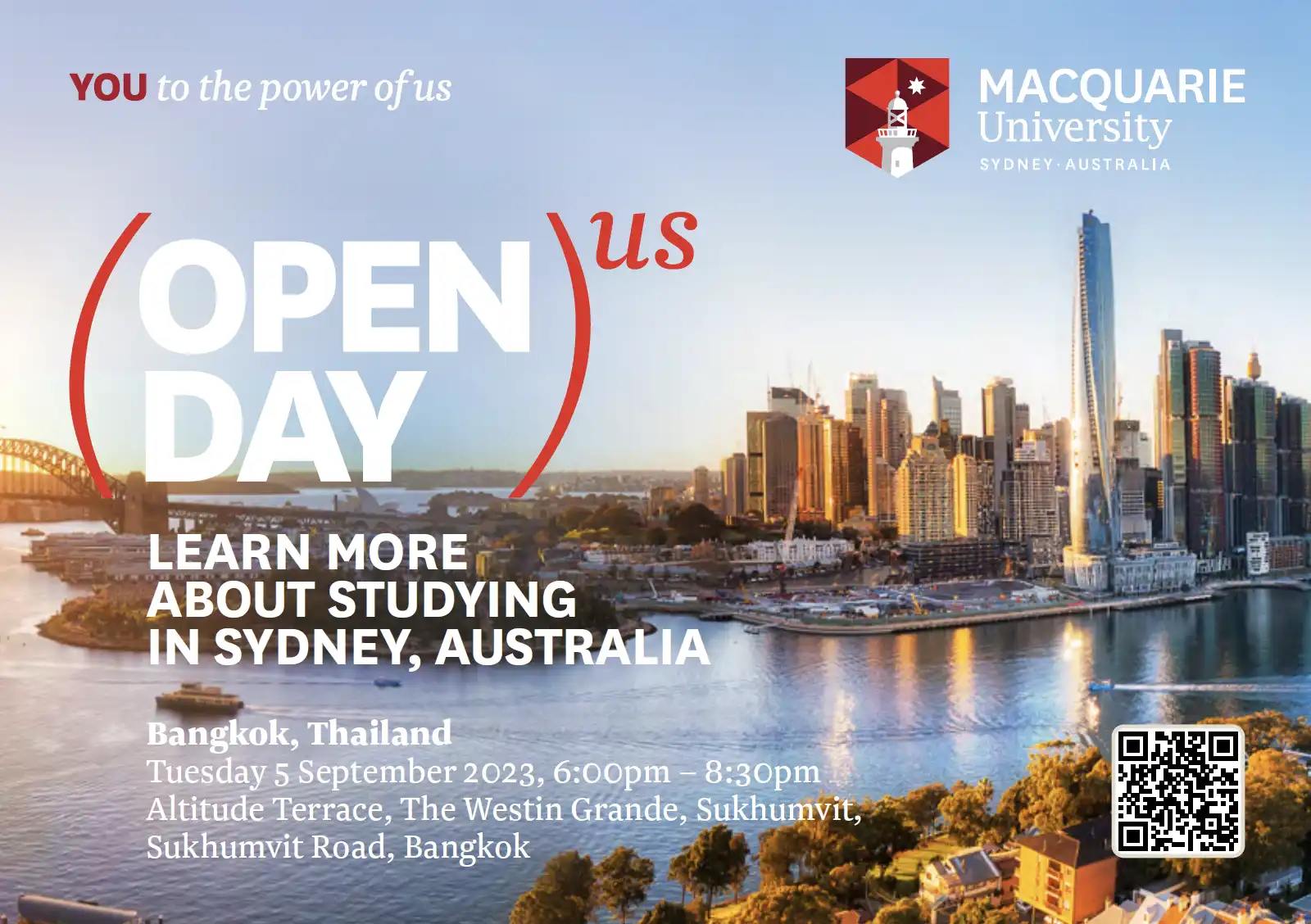 About The Event
Dear MUIC students,
You are invited to join Macquarie University Open Day in Bangkok.
Hosted by the Macquarie University team from Thailand and Australia, they'll guide students through all aspects of journey to study at Macquarie University including the opportunity to:
· Hear from their panels of government, industry, and academic representatives who will share valuable insights, on how to be competitive in an ever-changing world.
· Meet some of their esteemed alumni, both from Australia and around the globe who have excelled in their respective fields after graduating from Macquarie.
· Interact with their current students as they give you an introduction to the vibrant and dynamic life as a student at Macquarie University.
· Submit a new application or get advice from their admissions team on your existing application to study with them.
They look forward to seeing you at our upcoming information session.
REGISTER HERE: http://mq.live/z04tl or scan the QR code on the poster.
Topic: Macquarie University Open Day in Bangkok
Date: Tuesday, 5 September 2023
Time: 6:00 – 8:30 p.m.
Venue: Altitude Terrace, The Westin Grande, Sukhumvit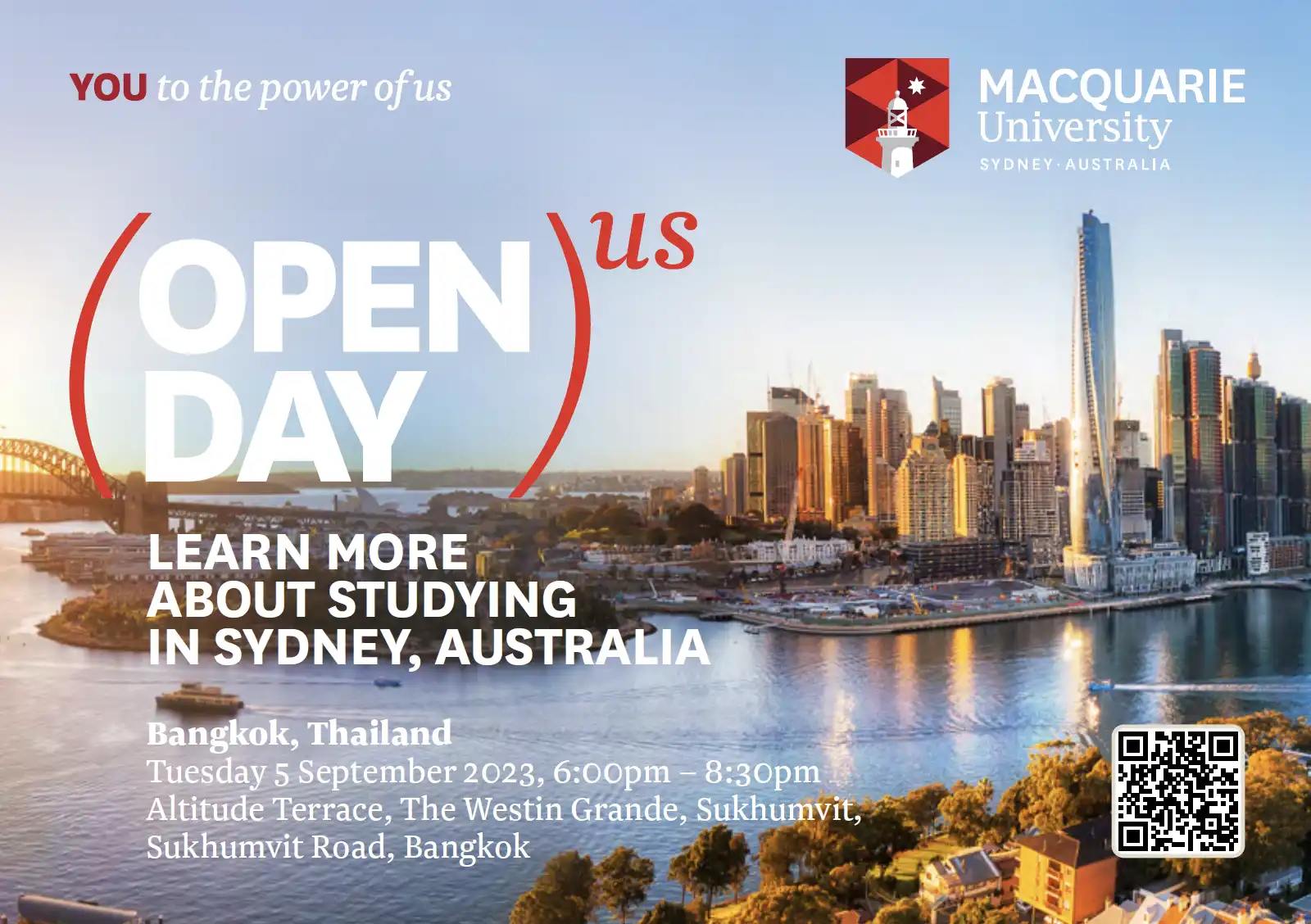 Location
Altitude Terrace, The Westin Grande, Sukhumvit