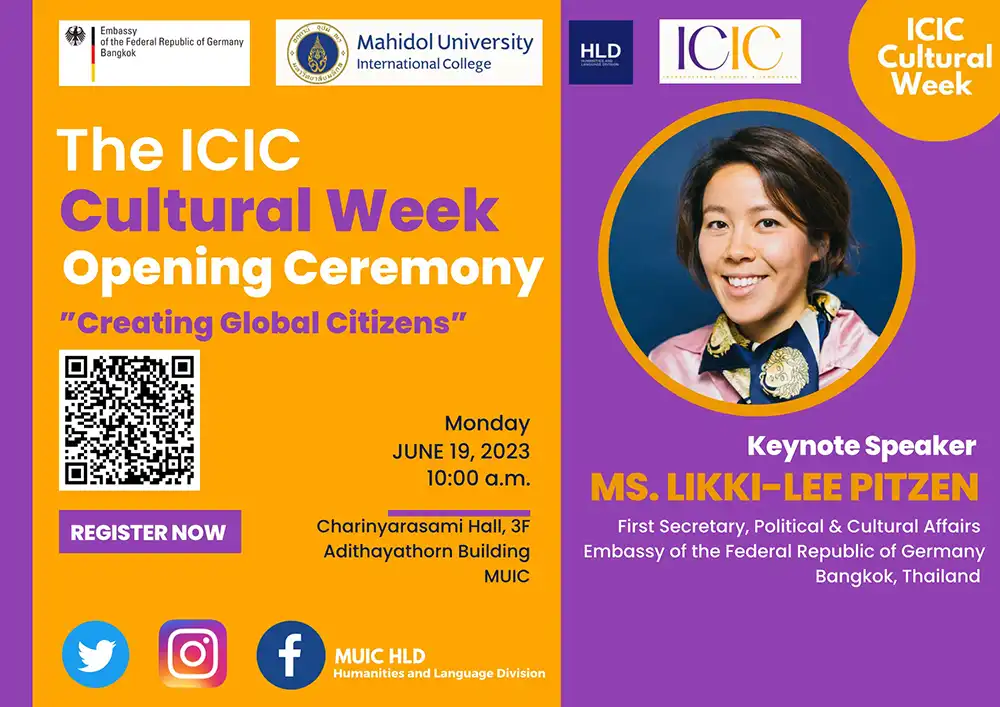 About The Event
The Intercultural Studies and Languages Program (ICIC) invites all of you to its Cultural Week celebration kicking off on June 19, Monday, 10:00 a.m. with its Opening Ceremony at the Charinyarasami Hall, 3F, Adithayathorn Building.

First Secretary for Political and Cultural Affairs Ms. Likki-Lee Pitzen of the Embassy of the Federal Republic of Germany will deliver a keynote speech on the theme "Creating Global Citizens."

Ms. Cristina Aguilar, Deputy Head of Mission and In-charge of Cultural Affairs, of the Embassy of Spain will join the later part of the day's event. Her participation is aligned with the Embassy of Spain's sponsorship of two events during the ICIC Cultural Week.
The two other major events on June 21, Wednesday, will be special talks. The first one is at 11:00 a.m. followed by a Q&A session with Mr. Wangchuk, Second Secretary of the Royal Bhutanese Embassy. The second one is at 2:00 p.m. by Mr. Hervé Deguine of Michelin, Bangkok, representing the Corporate Public Affairs for Asia-Pacific Zone & Relations with Non-Governmental and Civil Society Organizations. Both events will take place at the Screening Room, 5F, Aditayathorn Building.

Fostering respect and embracing open-mindedness for other cultures, the ICIC Program will hold other equally interesting Cultural Week activities for everyone. Each poster has a QR code for those who want to register.
HLD and the ICIC Program look forward to seeing you in the different events!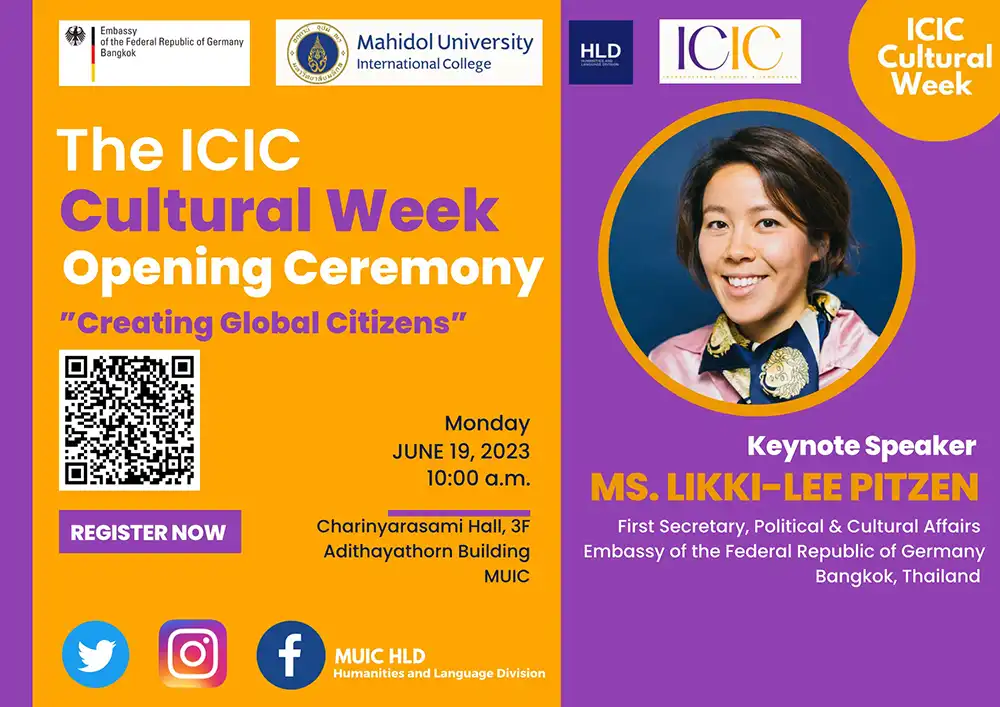 Location
Charinyarasami Hall, 3F, Adithayathorn Building