Focus on IPR, Academic Services in MUIC-iNT Event
April 1, 2022
2022-04-01 4:26
Focus on IPR, Academic Services in MUIC-iNT Event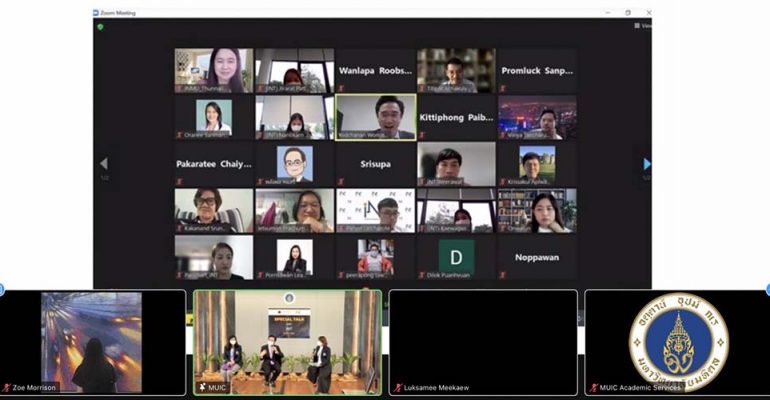 Focus on IPR, Academic Services in MUIC-iNT Event
Mahidol University International College's (MUIC) Academic Services Group partnered with Mahidol University's Institute for Technology and Innovation Management (iNT) in organizing "Special Talk with iNT" on April 1, 2022 at Charinyarasami Hall and via Zoom Meeting.
Prof. Chulathida Chomchai, M.D., MUIC Dean, delivered the opening remarks while Assoc. Prof. Dr. Yodchanan Wongsawat, iNT Director was the guest speaker.
Faculty members and students who attended the event learned much about the directions iNT is taking for promoting academic services and intellectual property rights and commercialization, expanding collaboration networks, and providing academic services support for startup projects.