Former MUIC Dean Receives Mahidoltayakorn Award 2021
March 2, 2022
2022-03-02 14:47
Former MUIC Dean Receives Mahidoltayakorn Award 2021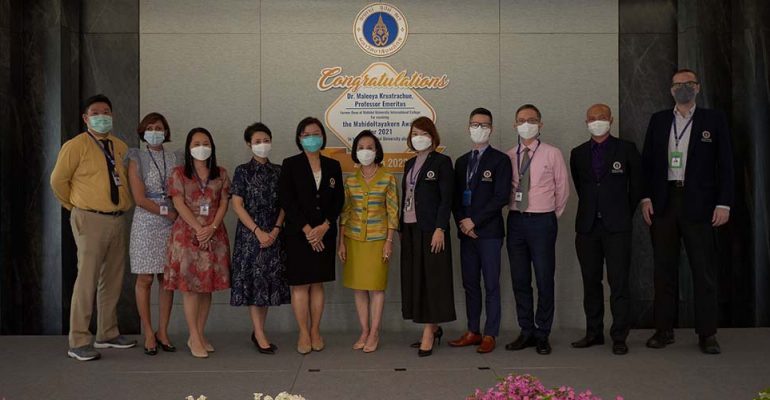 Former MUIC Dean Receives Mahidoltayakorn Award 2021
Mahidol University International College (MUIC) hosted a celebration for one of its former deans, Dr. Maleeya Kruatrachue, Professor Emeritus, who earlier received the Mahidoltayakorn Award for2021 from Mahidol University.
Dr. Maleeya, who is affectionately called MK by the MUIC community, is also a Mahidol University alumna. She was given the Mahidoltayakorn Award for2021 for her outstanding performance in various fields and for being a person with good morals and ethics.
The event was held on March 2, 2022 at Charinyarasami Hall, 3rd Floor, Aditayathorn Building and was streamed online via Zoom.