Freshmen, Sophomores Get Guided Tours of the Campus
February 1, 2022
2022-06-22 8:48
Freshmen, Sophomores Get Guided Tours of the Campus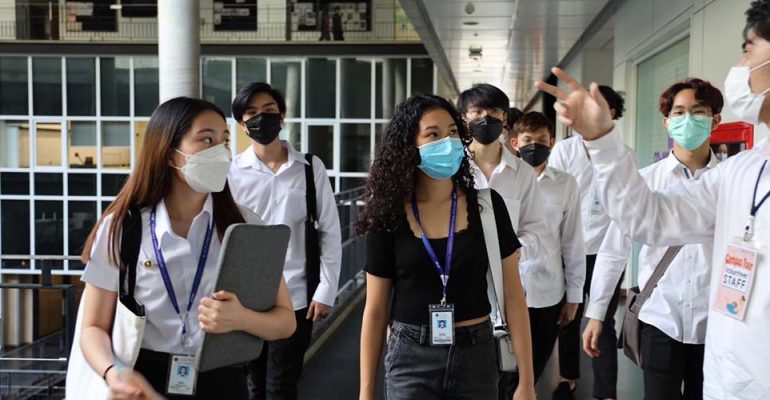 Freshmen, Sophomores Get Guided Tours of the Campus
Freshmen, Sophomores Get Guided Tours of the Campus
Owing to the long periods of lockdown in the past two years when numerous new students hardly set foot on the Mahidol University International College's (MUIC) campus, a series of guided tours was conducted for freshmen and sophomores from January 18 to 19, 2022.
About a hundred students joined the "Campus Tour" activity initiated by the Student Association. They were divided into four groups each day for the sake of social distancing and safety. Guided by senior volunteer staff, the freshmen and sophomores were shown around various places including Adithayathorn Building, MUIC buildings, and other sites in Salaya campus traversed by the tram route.
This activity is expected to bring convenience to the younger students as they make use of facilities provided by MUIC.