Loy Krathong Day 2022 at MUIC
November 7, 2022
2022-12-06 2:56
Loy Krathong Day 2022 at MUIC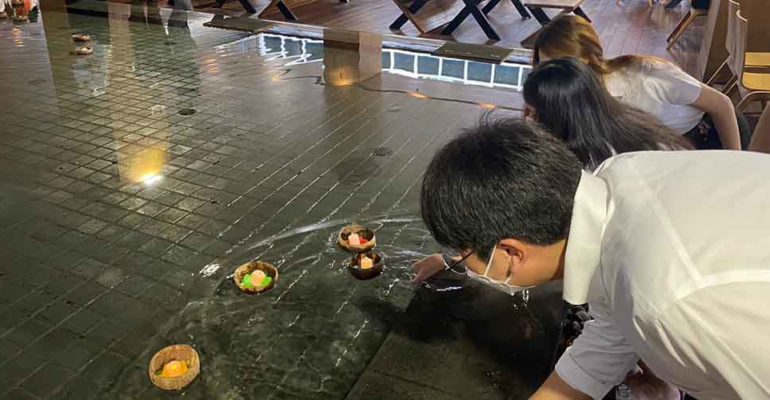 Loy Krathong Day 2022 at MUIC
Mahidol University International College's (MUIC) Student Association (known by its Thai acronym, SMO) organized a Thai festival, "Loy Krathong," which was held on November 7, 2022 at the ground floor, Aditayathorn Building (held one day before the actual day).
SMO provided "krathongs" for the students so that everyone could participate in the activity. In addition to "Loy Krathong," there's also a flea market where MUIC students manned the stalls that sold varieties, including food, dessert, drinks, and clothing.
Many students have taken an interest in the event and created a lively atmosphere around the canteen of the Aditayathorn Building. There were 665 participants in this event.