Meeting of MUIC's Research Clusters Held
April 19, 2022
2022-04-19 1:50
Meeting of MUIC's Research Clusters Held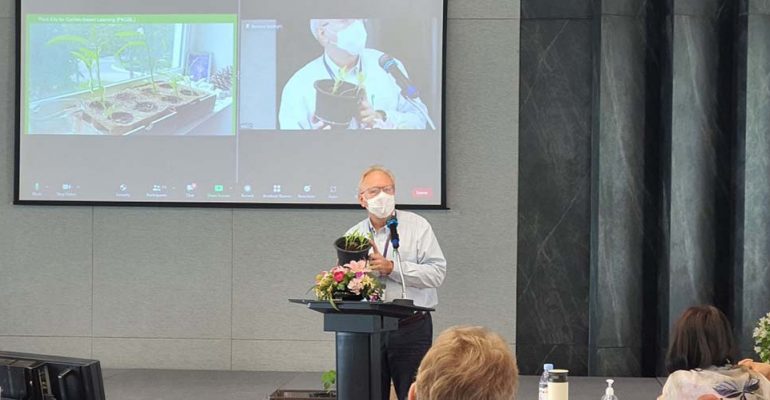 Meeting of MUIC's Research Clusters Held
Mahidol University International College's (MUIC) Research Promotion and Management Section (PRM) held an event entitled "Meet the MUIC Research Clusters" on April 8, 2022 at Charinyarasami Hall and via Zoom Meeting.
Assoc. Prof. Dr. Chanida Hansawasdi, Associate Dean for Research and Academic Services, delivered the opening remarks. The event focused on introducing MUIC Research Clusters (five projects) which are "Place and Business Analytics," "Southeast Asian Frontiers," "Biophilia," "Positive Psychology," and "Technology, Public Policy and Sustainability." RPM also invited Assoc. Prof. Dr. Morakot Meyer, Director of the Research Institute for Languages and Cultures of Asia (RILCA), and representative of SSHA (Mahidol University Consortium of Social Sciences, Humanities and Arts) to introduce the consortium for future research collaboration.
It was a good opportunity for researchers of MUIC, MU, and SSHA to collaborate and expand research networks.