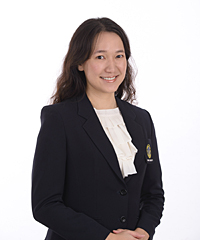 By Dr.Suwadee Talawanich
Tourism and Hospitality Management Division
According to the definition provided by the World Trade Organization, tourism and travel-related services include hotel and restaurant services, travel agencies, tour operator and tourist guide services, and other related services[1].
As stated in its definition, a variety of businesses serve tourists and the traveling public, and "services" play a vital role in the operations of such businesses. Apart from travel-related businesses, services have undeniably become an essential part of numerous types of businesses, especially those that involve company and customer interaction. Face-to-face interaction between service providers and guests can make or break overall guest experience, because human interactions cannot be controlled easily[2].
Current and prospective university students in this new decade belong to Generation Z, who yearn for entrepreneurial opportunities in startups and early-stage businesses[3]. Owing to the large scope of travel-related businesses and service provision, members of Generation Z will likely become entrepreneurs who are active in travel-related industries or those requiring service-provision insights. This possibility is considerable among university students/graduates based in or who have connections in Thailand, as the country's GDP growth has become increasingly dependent on tourism (travel-related) industries[4].
The information presented above demonstrates that knowledge and insights relating to travel and service businesses should not be overlooked by prospective Generation Z graduates. Comprehending travel and service businesses is paramount, because their products are unique and deserve special attention. The unique nature of service products includes intangibility, perishability, heterogeneity, simultaneity between consumption and production processes, and interaction between service providers and clients2. This nature can result in the following challenges: difficulty in identifying quality and value, limited time for selling products, varying service performance, diverse customer expectations, service performance that can be monitored easily by customers, and special attention required for interactions2. With specific service product conditions that entail a management approach that differs from that used for other product types, gaining knowledge relating specifically to travel and service businesses is crucial.
The Bachelor of Management in Travel and Service Business Entrepreneurship (BM-TSB) at Mahidol University International College (MUIC) can pave the way for students to become experts in travel and service businesses. However, if a major in another program has been selected, then minoring in Travel and Service Business Entrepreneurship can be an alternative to obtain an opportunity to develop expertise in the large-scope industry that is contributing substantially to Thailand's economy. To minor in Travel and Service Business Entrepreneurship, current MUIC students are required to enroll in five courses offered by BM-TSB on top of their major courses. Three courses, namely, Introduction to Travel and Service Businesses, Service Management and Experience Design, and Entrepreneurship and Business Plan Development, are compulsory to underpin the foundation of Travel and Service Business Entrepreneurship. The remaining two courses (elective courses) can be any four-credit course offered by BM-TSB, depending on a student's area of interest.
The two elective courses will enable students to deepen their knowledge in their selected area of expertise in one of five modules (i.e., Hotel Management, Food and Restaurant Management, Event Management, Tourism Management, and Health and Wellness Management).
The courses can also expand students' knowledge in two different modules to familiarize them with different types of travel and service businesses. In this coming academic year (2020-2021), BM-TSB offers courses that are popular among MUIC students (i.e., Culinary Operations Management, Wine Studies and Wine Tourism, Event Planning and Operations, and Travel Guide and Interpretation) and newly proposed courses that match current changes in industry demands (e.g., Gastronomy Exploration and Food Experiences, Online Travel and Service Business, Hotel Business Development and Management, and Leisure and Sports Events). For more information on minoring in Travel and Service Business Entrepreneurship and the course list, visit
Minoring in Travel and Service Business Entrepreneurship can be an ideal investment for students during their undergraduate studies at MUIC. BM-TSB is offered by the Tourism and Hospitality Management Division and was assessed successfully by the ASEAN University Network-Quality Assurance and United Nations World Tourism Organization TedQual in 2018. Thus, learning experiences are delivered by internationally recognized program designers. Furthermore, Thailand, which is renowned for its highly ranked tourist destinations[5] and impressive Thai hospitality[6], is the perfect country for studying travel and service business entrepreneurship. Thailand is the study setting of BM-TSB; hence, context-based best practices, insights, and cases are embraced effectively in the content delivered in the BM-TSB program.
[1] World Trade Organization. (2020). Tourism and travel-related services.   https://www.wto.org/english/tratop_e/serv_e/tourism_e/tourism_e.htm
[2] Ford, R. C., Sturman, M. C., & Heaton, C. P. (2012). Managing Quality Service in Hospitality: How Organizations Achieve Excellence in the Guest Experience. New York, NY: Delmar, Cengage Learning.
[3] Gomez, K., Mawhinney, T., & Betts, K. (n.d.). Welcome to Generation Z. Deloitte. https://www2.deloitte.com/content/dam/Deloitte/us/Documents/consumer-business/welcome-to-gen-z.pdf
[4] Adulwattana, B., & Pitakard, B. (2019, May 16). Tourism: Still a reliable driver of growth?. Bangkok Bank. https://www.bangkokbank.com/en/International-Banking/-/media/dc98bd4dd875455299b0c207bf16f2ac.ashx
[5] Street, F. (2019, December 3). The most visited cities in the world 2019. CNN. https://edition.cnn.com/travel/article/most-visited-cities-euromonitor-2019/index.html
[6] Voices of Leaders. (2017, December 18). How Thai hospitality became world famous. https://voicesofleaders.com/ebooks/2017/12/18/time-to-talk-suphajee-suthumpun-group-ceo-of-dusit-international/