MU is Top Eco-friendly University in Thailand, #62 in the World
December 15, 2020
2020-12-15 2:06
MU is Top Eco-friendly University in Thailand, #62 in the World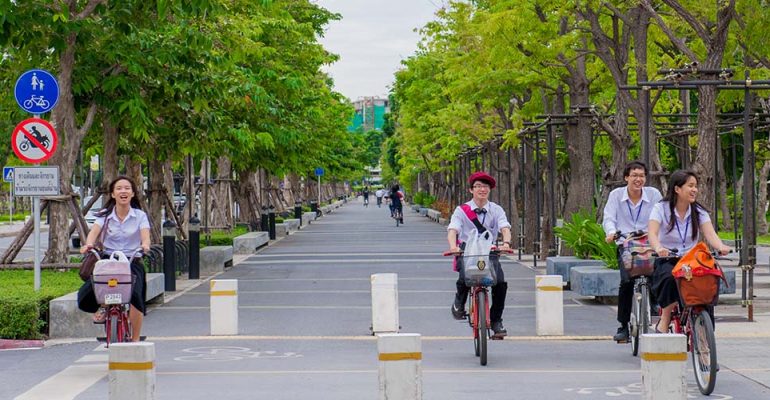 MU is Top Eco-friendly University in Thailand, #62 in the World
Mahidol University was once again ranked no. 1 in the list of eco-friendly university campuses in Thailand, according to the UI Green Metric World University Ranking.
MU scored 7,875 points, bringing it to 62nd place among 912 universities worldwide that were assessed. Included in this list are 36 other Thai universities including Kasertsat University (no.73), King Mongkut's University of Technology Thonburi (no.81), Durakij Pundit University (no.82) and Siam University (no.93).
The universities were assessed based on six criteria: energy and climate change, waste management, setting and infrastructure, water consumption, transportation, and education and research.
Mahidol University was consistently ranked in the top 100 list, placing 75th last year, 89th in 2018, 86th in 2017, and 70th in 2016.
The university began its campaign to make its campus environmental friendly in 2009.