MUIC Alumni Enter Chula's International Medical Program
September 7, 2023
2023-09-07 8:55
MUIC Alumni Enter Chula's International Medical Program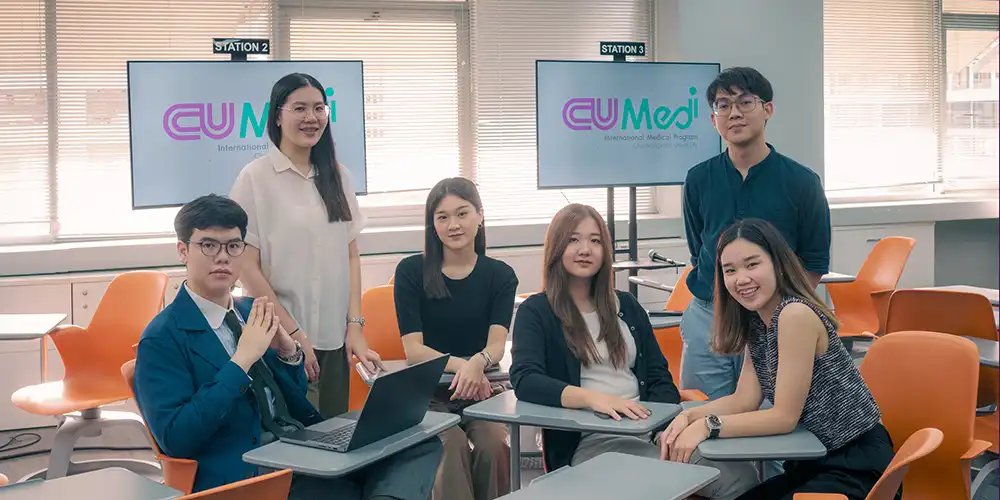 MUIC Alumni Enter Chula's International Medical Program
Nine students from Mahidol University International College (MUIC) were recently accepted to the Chulalongkorn University International Medical Program (CU-MEDi) through the MUIC-Chula Graduate Entry Medicine Pathway. They have recently finished the Foundations in Medicine course and are currently on their first term in medical school this year. We were able to interview four of them.
Why Enter Medical School?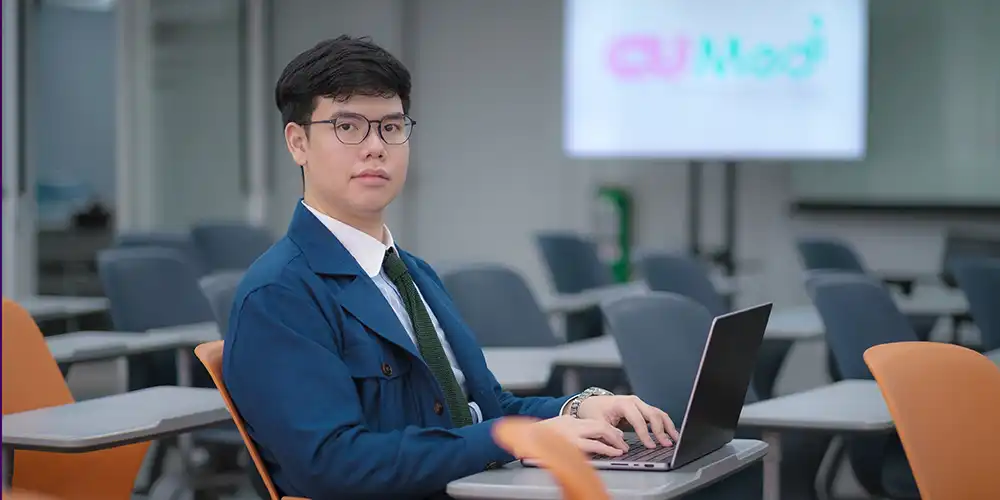 Mr. Dhup Bhukdee, who majored in Biological Sciences with a concentration in Biomedical Science and minors in Chemistry and Computer Sciences, said his main goal is "to obtain domain knowledge from medicine and apply my knowledge of data science and computational molecular biology. My plan is to end up as physician scientist or data scientist with medicine knowledge."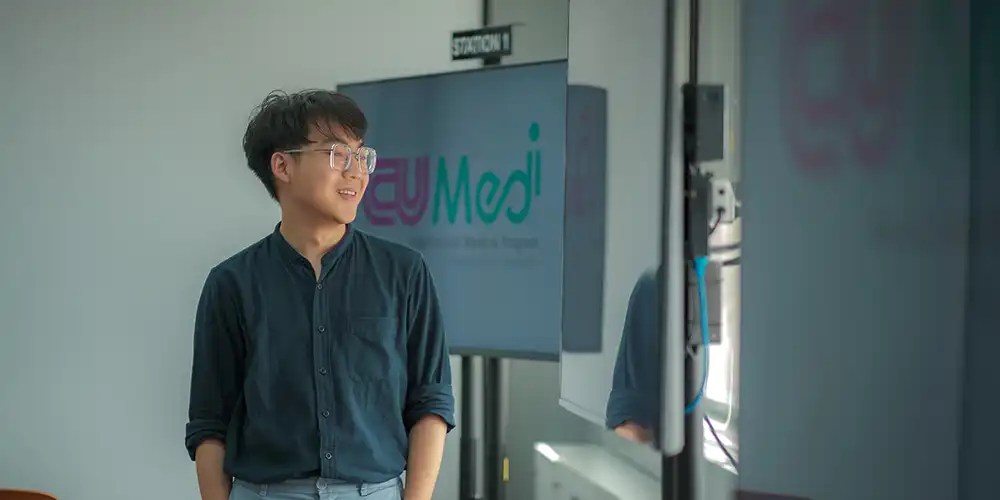 Mr. Sirapob Ruayfupant, whose major was also Biological Sciences, said, "Like most Thai families, my parents have been encouraging me to choose the medical pathway since I was in high school. However, I was not so sure back then if I really want to do it or it's just because of family pressure.  However, when I studied something complex in biomedicine and finally understood it, it was enlightening. Because of this, I decided to pursue this medical pathway with my own determination this time." He hasn't made up his mind yet but he said he is interested in orthopedic medicine.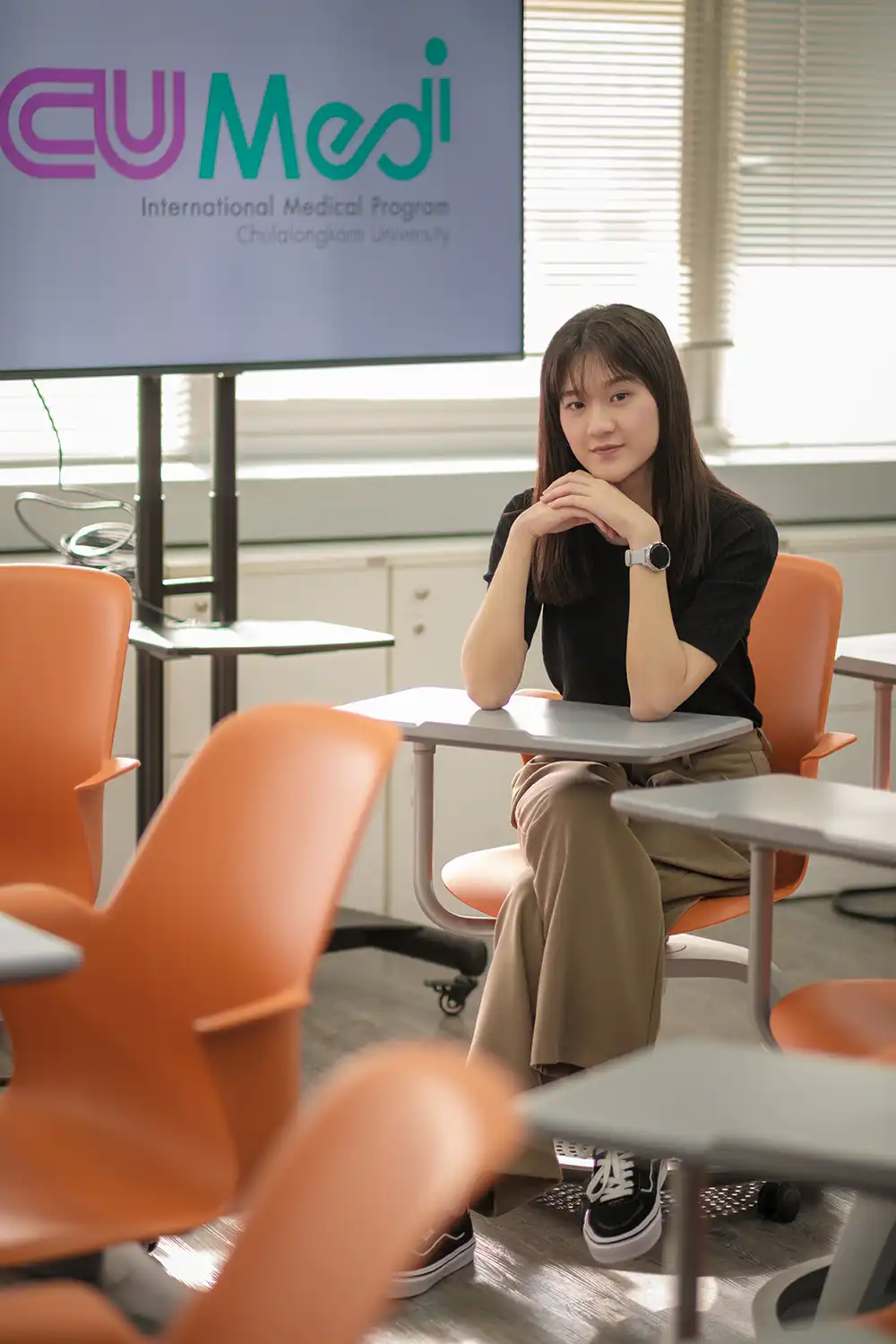 Ms. Virunpatcha Hengsadeekul, also a Biological Sciences graduate with a minor in Psychology said, "Becoming a medical doctor will provide me with opportunities to make a difference in the lives of many people." She added that she plans to specialize in neurology later on "because I have developed an interest through the Neurobiology course during my undergraduate studies."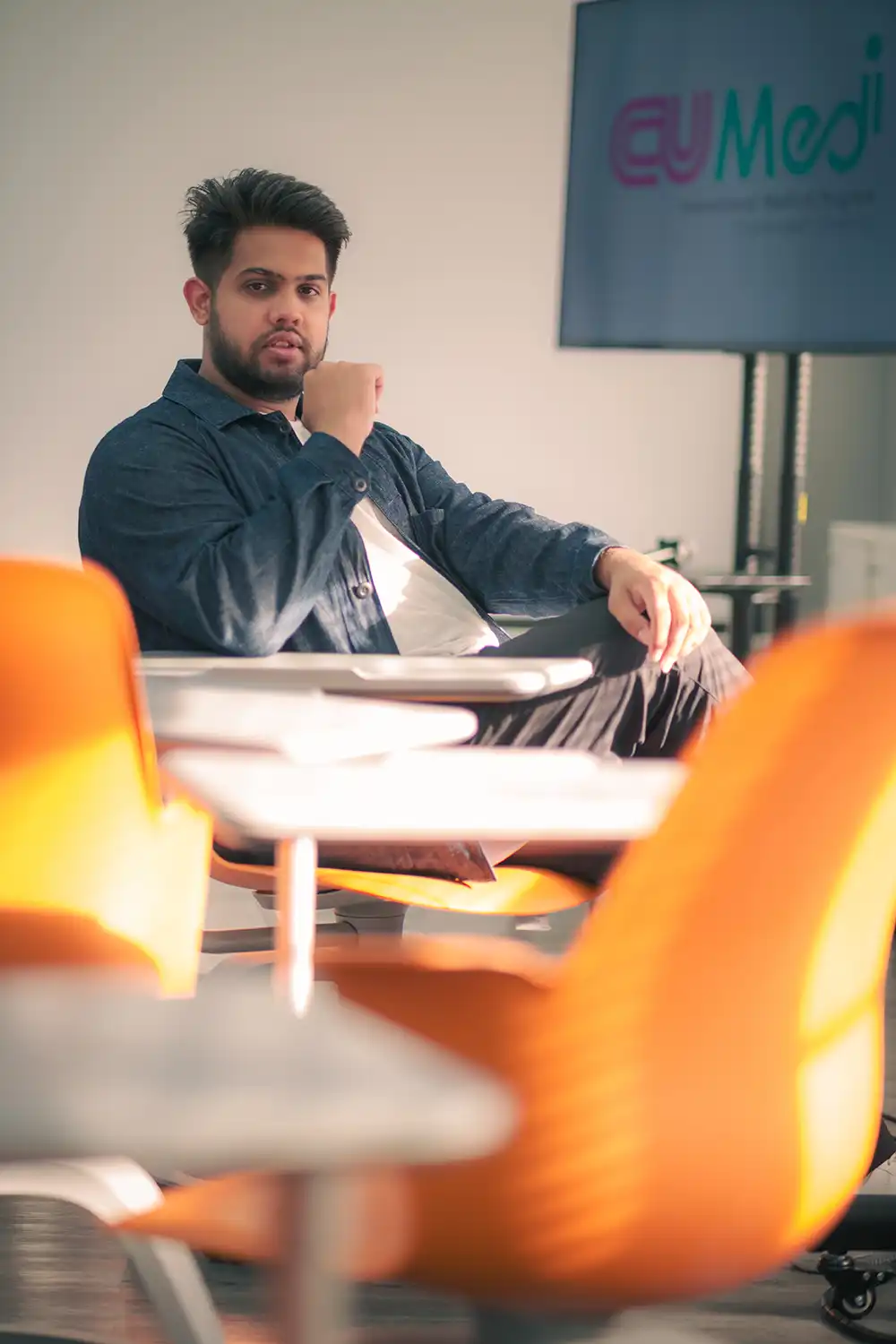 Mr. Abhishet Varama majored in Biological Sciences with a concentration in Biomedical Sciences. He also minored in Chemistry, French, and Psychology. He said that he has had a long time training for this opportunity to enter medical school: "I had an early exposure to volunteering, charity, science subjects, and research; mentorship played a crucial role in shaping me into who I am. It ensured that I could see myself in a hospital setup, working for the betterment of the livelihood of others."
Preparing for Medical School 
Asked how MUIC or their major prepared them for medical school, Mr. Dhup said, "Club activities, researches, career opportunities, shadowing physicians, volunteering, and time management helped me in preparing myself for medical school."
On the other hand, Ms. Virunpatcha said "Many of the courses provided by my major at MUIC helped to build basic knowledge in science, especially biomedical science, which is extremely useful in medical school. MUIC also offers many courses that familiarize me with scientific papers and research experience which can be adapted to use in the future."
Meanwhile, Mr. Sirapob said, "I feel that many subjects in my major really gave me a little bit of a head start. This includes all the basic knowledge and the experience of doing the lab techniques for the course that I'm facing and about to start."
For Mr. Abhishet, MUIC's Biological Sciences program really paved the way for his plans to enter medical school: "In my opinion, the Biological Sciences curriculum at MUIC is just the right way to get a head start on your medical career. While one can graduate from any major to pursue the 4-year MD program, it is best to start by acquiring basic concepts of the sciences, and MUIC is just the place to begin. The courses offered by the Biological Sciences program in MUIC cover various areas of biology—ranging from cellular and molecular biology to applied sciences such as anatomy and physiology. Once you complete a few biology-related courses at MUIC, you will realize how it eases your journey from taking the MCAT to studying pre-clinical subjects at medical school."
Advice to Younger MUIC Students
And what is their advice to younger MUIC students who are also seriously considering entering medical school?
Mr. Dhup: "Do not expect fruits from the seeds you don't plant. Do not expect apples from orange trees. Plant a specific seed for a specific fruit. Even if you have a perfect plan for your garden, if there is no action and consistency, then it's difficult to succeed. Lastly, do not treat these with a tick box mentality. People notice what you do because of your passions or because you are only forced to act."
Ms. Virunpatcha: "Do not underestimate yourself and just do your best in everything."
Mr. Sirapob: "I would say not to worry if you start preparing to pursue a medical career later than others. Just do your best so that you won't regret anything."
Mr. Abhishet: "For students pursuing an undergraduate degree at MUIC, I believe in all of you who wish to enter medical school and choose to pursue a career in medicine. I am sure that you've taken the decision with utmost consideration and logic. However, making a decision in itself is not enough. What you require is proper planning to become a successful applicant for medical school. I advise you to start early. You don't have to have the entire road map in your head but start by looking at resources that will help prepare you to get into a medical school. For example, you know you need to take the MCAT to get into a medical school, and a student typically takes 3 to 6 months to prepare for it. When you know this information, you have two options: one, you could just wait and then start your preparation, or two, if you have a lot of time, start by looking at resources that you think will be helpful. You could also find opportunities to shadow physicians at hospitals or become volunteers in your local community. Just know that every step you take in medicine will not be a waste, and you will definitely get some value from every experience you undertake throughout your journey to medical school."
Such inspiring words from MUIC's recent graduates who are now studying in medical school. You too can follow in their footsteps because MUIC will make sure you are well prepared for such a life-changing undertaking.
To learn more about how MUIC prepares its students for graduate school, please click this link:
https://muic.mahidol.ac.th/eng/programs/undergraduate-programs/science/major-in-biological-science/