MUIC Bio Student Wins 1st Prize for Research Work
June 2, 2022
2022-06-02 7:07
MUIC Bio Student Wins 1st Prize for Research Work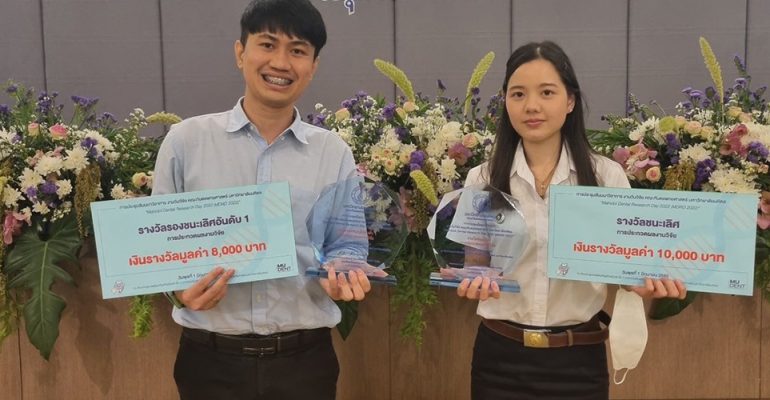 MUIC Bio Student Wins 1st Prize for Research Work
A Biological Sciences student of Mahidol University International College (MUIC) won 1st Prize for her research work during the Mahidol Dental Research Day 2022 academic conference held on June 1, 2022.
Ms. Jetiya Kongamornpinyo, a senior student in Biological Science won 1st Prize for her research presentation entitled "Potential Effects of Rebaudioside a on Enhancing Neuronal Differentiation of Human Stem Cells from Apical Papilla."
Organized by the Research Office, Mahidol University Faculty of Dentistry, the event took place at Debaratana Auditorium on the 4th Floor of the 50th Anniversary of H.R.H. Princess Maha Chakri Sirindhorn Building and was streamed live via Cisco Webex Meetings.