MUIC Dean Visits Osaka University
July 24, 2023
2023-07-25 10:08
MUIC Dean Visits Osaka University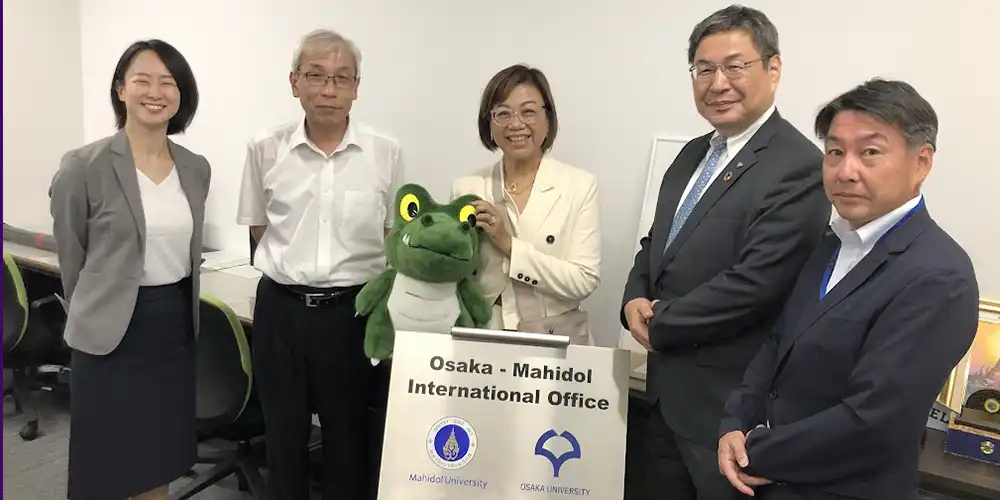 MUIC Dean Visits Osaka University
The Dean of Mahidol University International College (MUIC) was recently invited by the International Center for Biotechnology and the Graduate School of Engineering of Osaka University, Japan to discuss future collaborations between the two institutions.
Prof. Chulathida Chomchai, M.D., MUIC Dean received the invitation from Prof. Dr. Kazuhito Fujiyama, Director of the International Center for Biotechnology to visit Osaka University on July 24, 2023.
After Prof. Fujiyama officially welcomed Dean Chulathida at the center's ICBiotech Building, the Dean joined the virtual meeting between officials and faculty members of Osaka University and MUIC's Science Division entitled, "MUIC-Osaka University: Research Opportunities for MUIC Students to Conduct Research at OU." Another item on the agenda was student exchange between MUIC and Osaka University which is also the college's partner university.
Afterwards, the Dean visited the Laboratory of Toxicology and Safety Science of the Graduate School of Pharmaceutical Sciences and attended an official meeting with Osaka University's vice presidents and professors.