MUIC Online Talk Tackles Professional Translator's Career Path
May 31, 2022
2022-06-01 5:10
MUIC Online Talk Tackles Professional Translator's Career Path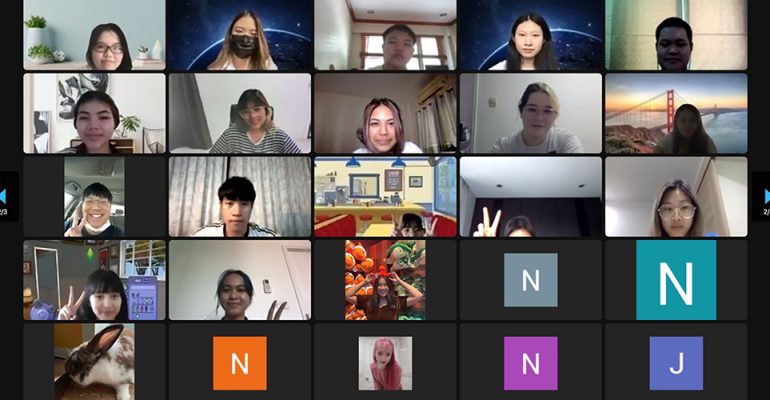 MUIC Online Talk Tackles Professional Translator's Career Path
By Ms. Puvisa Qiujuan
The Foreign Language Program of the Humanities and Language Division (HLD) held a special online talk titled, "How I Started My Translation Career" on May 20, 2022. The guest speaker, Ms. Avery Fischer Udagawa from the Society of Children's Book Writers and Illustrators (SCBWI), shared how she studied the Japanese language and established a career as a children's literature translator. The opening talk was given by Asst. Prof. Dr. Analiza Perez-Amurao, the Chair of HLD. Nearly 60 students and lecturers participated in said event.
The talk was originally meant as an extracurricular activity for foreign language concentration students of the Intercultural Studies and Language Program as well as for students who are taking up the Foreign Language Minor. It aimed to augment the current curriculum and address the students' needs. However, the activity eventually attracted participation from students from other MUIC programs and divisions.
During the event, Ms. Avery Fischer Udagawa talked about her early interest in Asia, university language studies, and professional translation career, referring to them as the three stages in her life as a translator with a bilingual background. She narrated her own experience in learning a foreign language and becoming a translator, providing the participants inspiration and motivation for their future career plans. Her talk helped make them understand that learning a foreign language and establishing a career in it both require not only hard work and use of relevant techniques. She also emphasized that one's passion is equally important in allowing a person to move forward in his/her lifelong learning journey.
The Q&A session that followed was also a much-anticipated part of the event. The participants posed well thought-out questions related to translation, culture and language learning. The speaker shared her own experience and, at times, personal comments, giving participants first-hand information on a professional translator's life experience.
________________
Ms. Puvisa Qiujuan is the Program Director of the Foreign Languages Program, Humanities and Language Division