MUIC Student Gives Speech in UN Event
May 22, 2022
2022-07-21 1:42
MUIC Student Gives Speech in UN Event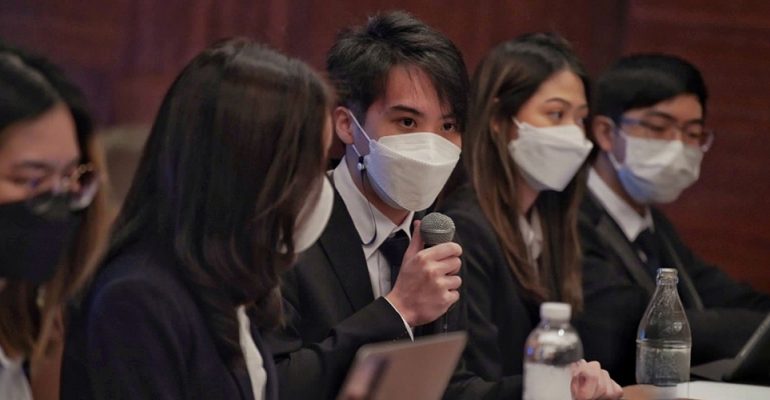 MUIC Student Gives Speech in UN Event
A student of Mahidol University International College (MUIC) was given the honor of representing Thailand's youth and delivering a speech during the "Thailand Youth Representatives Meet UN General Assembly President" held on May 22, 2022 at Shangri-La Hotel, Bangkok.
Mr. Benjamin Wangcharoenwong, President of MUIC's MUN (Model United Nations) Club and a Finance student, was selected to give the speech on the topic "We Will Fix Climate Change" during the event hosted by the Ministry of Foreign Affairs.
No less than H.E. Abdulla Shahid, President of the UN General Assembly, who is currently visiting Thailand, gave the opening remarks for the event and listened to Mr. Wangcharoenwong's speech.
Notable officials from the UN, civil society and youth representatives from various MUN clubs in several universities in Thailand were in attendance.