MUIC Student Receives Honorable Mention in Essay Contest
September 12, 2022
2022-09-12 7:23
MUIC Student Receives Honorable Mention in Essay Contest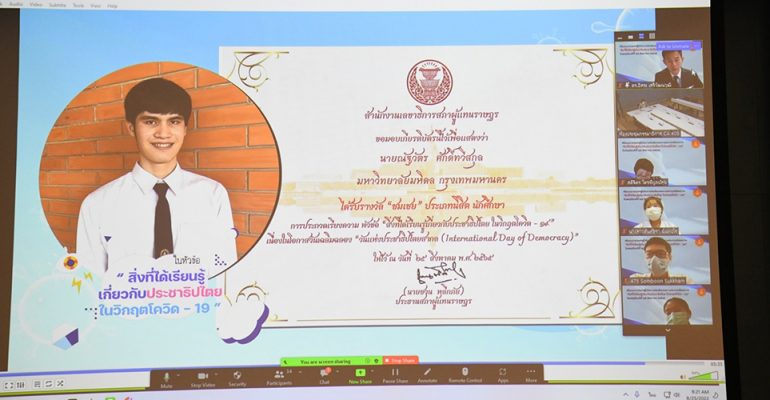 MUIC Student Receives Honorable Mention in Essay Contest
Mr. Natthawat Sakthawisakul submitted his essay on the topic of "Covid-19 Crisis, the Reflection of Democracy in Thai Society" on December 12, 2021 to the Secretariat of the House of Representatives which had organized the competition.
Mr. Chuan Leekpai, Speaker of the House of Representatives of Thailand, gave the award during the online awarding ceremony.
It is hoped that this feat gave Mr. Natthawat the motivation to further develop his potential and help others.