MUIC Students Flock to Club Expo
January 19, 2023
2023-02-01 9:09
MUIC Students Flock to Club Expo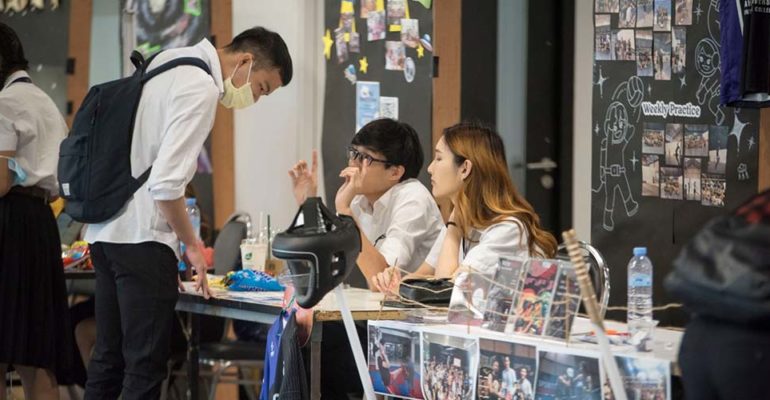 MUIC Students Flock to Club Expo
Mahidol University International College's (MUIC) Student Association (known by its Thai acronym, SMO) held this term's Club Expo on January 18-19, 2023 at Aditayathorn Building.
With its theme, "Mun Muang Goes to Space," Nong Mun Muang, SMO's mascot, took approximately 1,200 participating MUIC students on a new adventure in space to visit MUIC's 28 clubs.
The Club Expo gave students the opportunity to learn more about the college's 28 student clubs and sign up for membership in the clubs that specialize in their interests and hobbies.
The expo included club performances and information sharing, fun games, and interactions with club committee officers and members. There were also contests that offered prizes such as Starbucks gift cards, MUIC cups, planners and others.
Here's the list of students who received prizes:
1. Peeraya Rujjanavet, 4th Year ICBE, prize: Starbucks gift card worth 200 Baht
2. Kittipong Lervasit, 2nd Year ICCT, prize: Starbucks gift card worth 200 Baht
3. Thanakrit Assavasalee, 3rd Year ICMF, prize: MUIC Cup