MUIC Students Show off their Pets' Skills
September 8, 2022
2022-12-08 1:51
MUIC Students Show off their Pets' Skills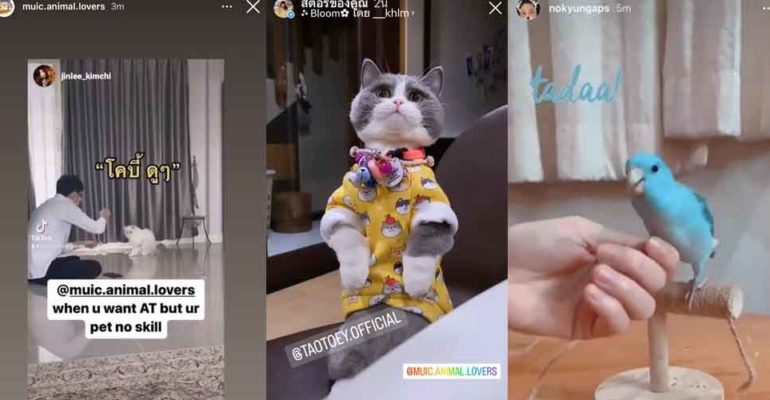 MUIC Students Show off their Pets' Skills
Mahidol University International College's (MUIC) Animal Lovers Club held its first activity for Term 1 entitled, "Show Me What You Got!" during September23 – 30, 2022.
The participants were asked to record a video of their pets showing their amazing skills in performing any trick (such as fetch and rollover for pet dogs) and posting it on their Instagram Story (as shown in participant's captured photo).
There were 53 participants who joined this activity. Club officers said that aside from showing off their pets' skills, this activity also served as a developmental stimulation for both owner and their pets which strengthened the bond between them.