MUIC's Science Students Visit AIT
July 8, 2022
2022-07-11 7:15
MUIC's Science Students Visit AIT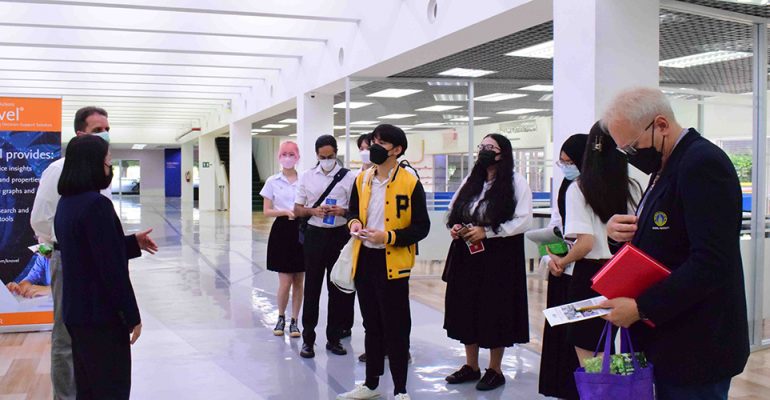 MUIC's Science Students Visit AIT
The purpose is to create opportunities for students and faculty research, showcase graduate school options, help de
A group of students from the Biological Sciences Program of Mahidol University International College (MUIC) under Ajarn Laird Allan visited the School of Environment, Resources and Development (SERD) of the Asian Institute of Technology (AIT) on July 8, 2022.
The group had a meeting with Prof. Vilas Nitivattanon, SERD Dean, for a brief introduction to AIT. The session was followed by a facility tour. 
The purpose was to create opportunities for student and faculty research, learn more about graduate school options, help develop inter-university networking, and broaden the student participants' vision of biological sciences research areas, graduate studies fields and technology.