Music Club Waxes "Nostalgic" with Acoustic Concert
May 18, 2023
2023-06-12 6:19
Music Club Waxes "Nostalgic" with Acoustic Concert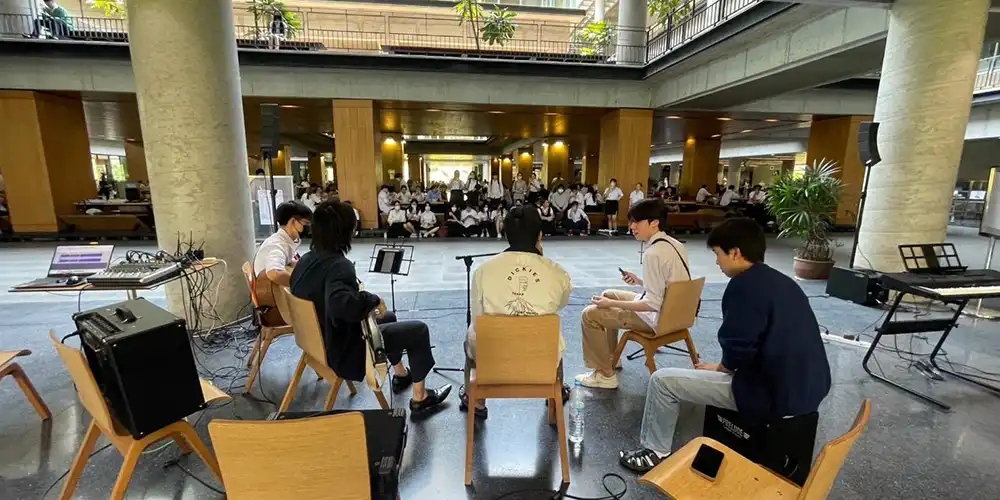 Music Club Waxes "Nostalgic" with Acoustic Concert
The Music Club of Mahidol University International College (MUIC) brought musical pleasure and a joyful atmosphere by organizing an acoustic mini-concert at Adithayathorn Building cafeteria on May 18, 2023.
This event is an annual activity of the club. This year's theme, "Nostalgic," had the performers bringing fond childhood memories to the audience by singing old nostalgic songs.
Because there were only five available slots for the bands, the club had to conduct an online audition one week prior to the activity. The chosen bands were Samnorr, Tempolessissue, Niran, Tlock, and Alfafa.
The club said the performances had a variety of languages and genres, "ranging from Bird Thongchai to Taylor Swift, to even Hindi songs! It was a cozy and joyful lunch break for MUIC students."