Non-Science Students Welcome in MUIC's Newest Minor
April 10, 2023
2023-04-10 8:57
Non-Science Students Welcome in MUIC's Newest Minor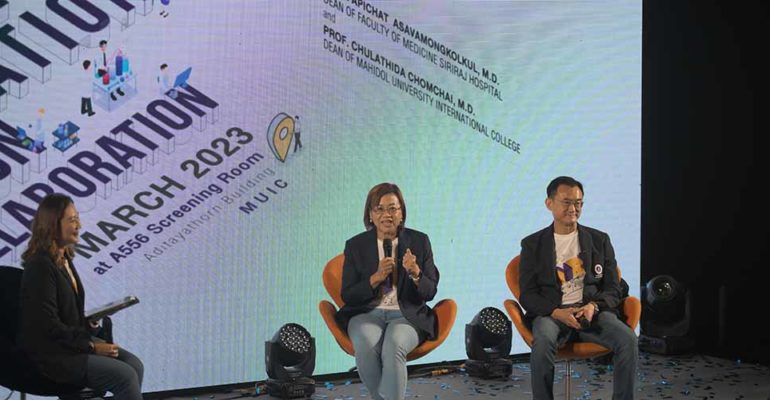 Non-Science Students Welcome in MUIC's Newest Minor
Whether you are enrolled in a science major or another discipline like business, arts, language or social science, you would want, no doubt, to take a second look at Mahidol University International College's (MUIC) newest minor program that brings together science, business, arts and other disciplines together to create innovative medical and health products.
MUIC, in partnership with the Faculty of Medicine Siriraj Hospital, will start offering a minor in Designing Health Innovations in September this year. It is aimed at teaching students how to come up with innovative medical care or health products primarily using design thinking.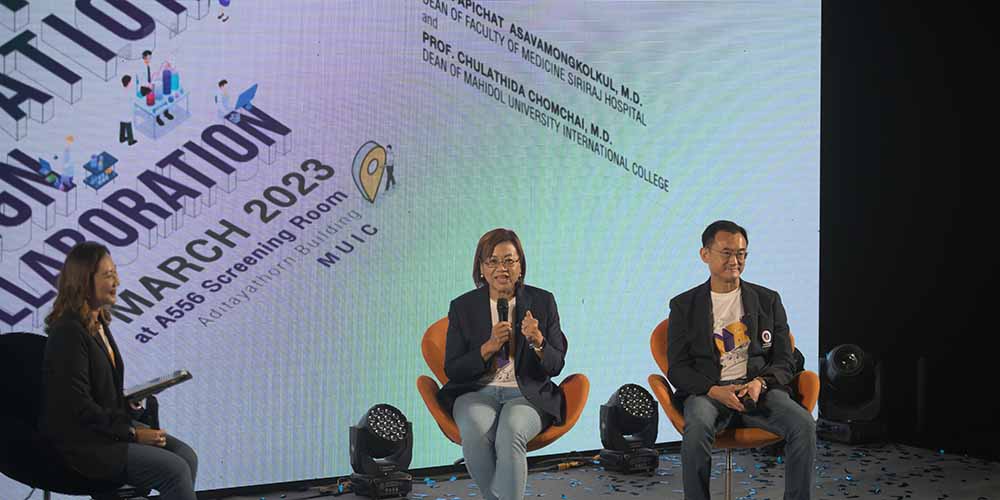 Prof. Chulathida Chomchai, M.D., Dean of MUIC, said the new minor is very much open to non-science students. "As we were developing this program, we realized that it's not just for science students—it's for all students in MUIC. To the non-science students, you can take this minor and I believe you will enjoy it. You will learn things that you have never thought that you wanted to learn," she said.
This new minor program will offer five courses: 1.Community Health Innovations 2. Design Thinking in Health 3. Case Studies in Health Innovations 4. Cutting-edge Technology for Health Innovations 5. Entrepreneurship and Innovation in Science.
"Students will learn to innovate in ways that truly serve the stakeholders, whoever they may be. The concept of biodesign is actually based on design thinking and innovating based on the needs of the stakeholders," Dean Chulathida explained.
Potential applicants to MUIC who are thinking of enrolling in a minor program later on can also consider taking up the Designing Health Innovations program.
MUIC and the Faculty of Medicine Siriraj Hospital are combining their institutional strengths to make this new minor program succeed in developing students to be innovators in medicine and health care. The latter's specialties are in medical sciences and public health while the former is the country's leading international liberal arts college.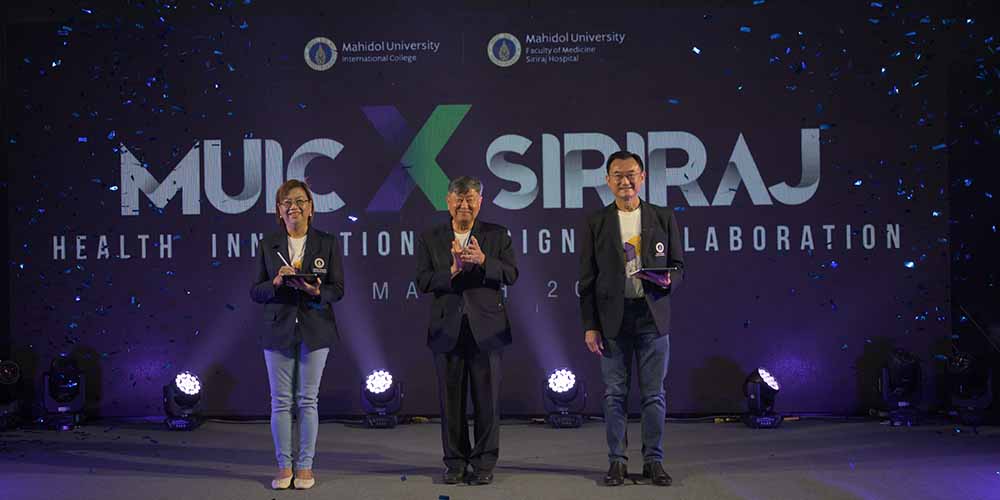 What's more, other academic divisions of MUIC are pitching in. "The faculty members in business, communication arts, and other programs are coming along to provide, for instance, the financial model, communication design, whatever is needed, to truly bring innovative products to the supermarket shelf or hospital pharmacy shelves," Dean Chulathida said.
This is indeed a very exciting minor program appropriate for students who are keen on using a multidisciplinary approach in creating innovations.
******
To learn more about the soon-to-be-offered Designing Health Innovations Minor, please click here:
https://www.youtube.com/watch?v=eXkZsbQAGaI
And here's a list of Science Major Programs offered by MUIC:https://muic.mahidol.ac.th/eng/programs/undergraduate-programs/science/