Passion in Food and Fashion Defines Who I Am.
June 22, 2023
2023-06-22 10:37
Passion in Food and Fashion Defines Who I Am.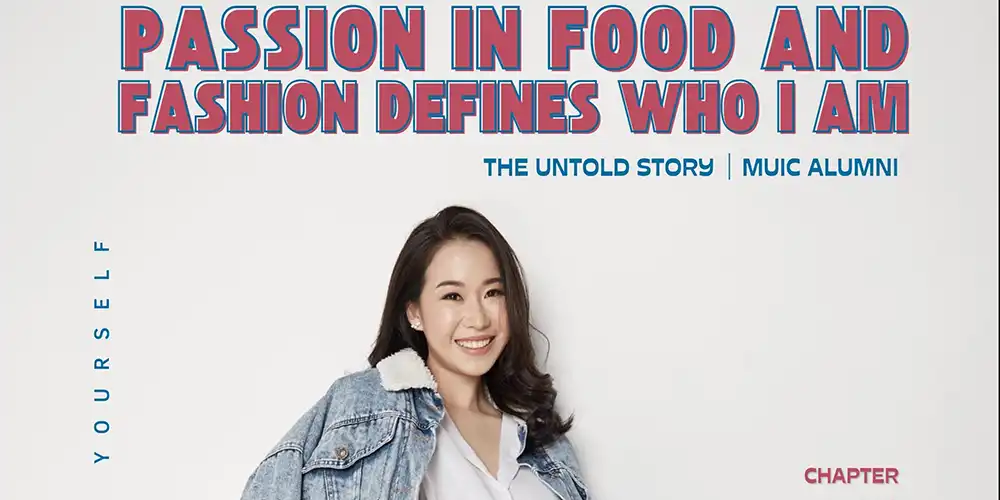 Passion in Food and Fashion Defines Who I Am.
Please introduce yourself. What do you do?
Hello, my name is Warinee Pisitpundha. Currently, I have 2 positions. Firstly, I'm the Managing Director of P. K. Bakery. Our customers include IKEA, Gourmet Market, Central Food Halls, and many other restaurants in Thailand. Kaferhouse is a sub-brand of P.K. Bakery focusing on healthy and vegan products. We are the first vegan bread company that has penetrated the Thai market. I'm also the founder of Marchmay brand which is an arts & fashion company. We have just won an award from Vogue Thailand's "Vogue Who's On Next, The Vogue Fashion Fund 2022" last year.
How did you come up with the names "Kaferhouse" and "Marchmay"?
"Kafer" means a ladybug in the German language. A ladybug helps to maintain the balance of ecosystems and supports the survival of other species by getting rid of mealy bugs and other harmful insects. This leads to reducing the use of chemical treatments and promote the health of crops and other species. It is the same concept with our core business values—the heart of our brand is to provide healthy products to our beloved customers. We continue to develop and provide the best ingredients to our products without the chemical process. We guarantee that our products won't cause any negative health effect to the consumers. The term "house" itself implies the safest and warmest place to us. So, literally Kaferhouse is the safest place that always provides good sources of happiness and healthy products to the customer.
What inspired you to start your own business?
I have been working in the food industry for eight years since I graduated from MUIC. During those years, my passion in fashion design has grown stronger. I've always been fascinated with every aspect of the fashion industry, and every time I jumped into the world of fashion it truly gives me a hit of happiness. I know deep inside of me that I'm truly in love with this passion. This is what motivated me to turn my love of fashion into a career.
What is the hardest part of being an entrepreneur?
Personally, for me, the hardest part of being an entrepreneur is the need to build a wing while falling down a cliff, so to speak. It means that being an entrepreneur means always dealing with decision-making situations. When we run a business, it's inevitable to face problems. We need to practice and improvise to solve problems at all times. Some problems are hard to solve and it's a time-consuming process yet we have to get through with it with all our consciousness and intelligence.
Have you ever encountered any failures and how did you deal with them?
Yes. As they say, "Behind every success, there is a failure at first." As you know, I graduated with a degree in Communication Design which has nothing to do with managerial matters. I don't have much knowledge in management and finance. Doing business is very difficult for me. The fact that I had no confidence in what I was doing really challenged me. But eventually, with my determination and perseverance to learn much about running a business, I began to understand more what I am doing and what I need to do to improve my skills more.
Before I started managing the company, P.K. Bakery used to have a traditional and conservative way of doing business which was handed down by my elders. However, after me and my twin (sister?) were given the opportunity to manage the company, we modernized the brands and gave them a new image and a modern style that is accessible to every generation. This is one of the key successes that we were able to do for P.K. Bakery & Kaferhouse.
After that, when my company became stable, I started my own business based on my passion—Marchmay, a fashion clothing brand.
What is your next goal?
For P.K. Bakery & Kaferhouse, my aim is to export Kaferhouse products to other countries.
This is to expand the market of the healthy bread and other products and to allow
foreigners to taste our products.
Why did you choose to study Communication Design at MUIC?
I chose to study Communication Design at MUIC because this program was very supportive of its students which was what I was looking for. Aside from this, whatever knowledge in design that I would learn, I would be able to use for my future career as I believe that designing is in every aspect of every kind of work. Also, during my college life in MUIC, I had the chance to develop and improve my English skill.
What skills have you learned in college that you were able apply to your career?
I have learned a lot of things from college such as designing, marketing and administrative skills that I can apply to my current job. I have to deal with many aspects of business in my work. I use my designing and marketing skills to improve and rebrand the packaging and also increase the amount of creativity of the products and our company's online marketing.
Any suggestions to current students who would like to start their own business?
I hope that you can truly find the passion of your life and know what you really love. Most importantly, don't be afraid of failure because it is a part of success. If you want to start something new, just believe that you can do it. And that is where your success begins.
"Dreams don't work unless you act!"
Name: Ms. Warinee Pisitpundha (5380932)
MUIC Class of 2016
Major: Communication Design
Position: Managing Director of P.K. Bakery & Kaferhouse brand; also Founder & Designer of Marchmay clothing brand
Below is a PDF file to view.
untold_story_chapter_eleven