Perseverance – Believe It, Then You Will See It
June 22, 2021
2021-06-22 7:24
Perseverance – Believe It, Then You Will See It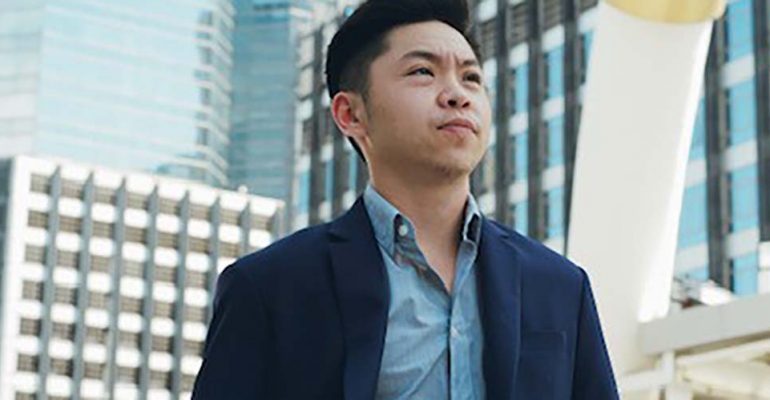 Perseverance – Believe It, Then You Will See It
Firstly, I would like to thank MUIC for teaching me integrity and stoicism. I want to thank all the lovely Ajarns and staff who have supported me throughout my journey of four years in MUIC. Without all of you, I would not have grown to be the man I am today.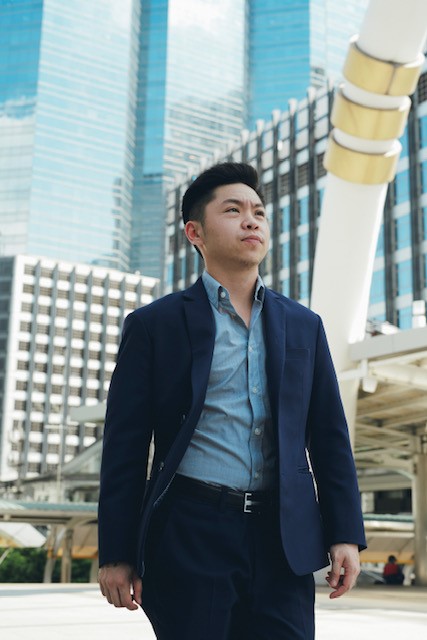 From my first year at MUIC up to my graduation, I have always freely expressed my struggle to change from female to male. I have never felt so welcomed like I did at MUIC—everyone was so supportive and I had no problem in being true to myself and being able to be the best version of me.
Working my way through the corporate world of the hotel industry, starting off in marketing then transitioning to sales, I had many struggles in what I wanted to do in life. I was never really sure what I wanted to do career-wise. A lot of people know that I love to talk (maybe a little too much haha!). I love to meet people, persuade people and really educate and help people in any way I could, however, I myself was stuck in a life crisis because I did not enjoy my job. I always wake up every day not feeling motivated, not finding meaning in life. I was in an unhealthy working environment where I was discriminated for my language skills (as Thai is not my first language) and my LGBT status (being transgendered and transitioning). I had co-workers who bullied me. My workplace was generally discouraging. I struggled a lot—I reached a point where I was prepared to give up everything and change jobs completely.
Everything changed when I realized that I had gotten this far all on my own mainly because I always believed in myself when no one else did. I've always had and still have a positive outlook in life when everything seems gloomy. I always tell myself, "There's always a blue sky after a storm." I came to the realization that no matter what has happened to me, I have never given up on myself because only I and I alone can push through and persevere. I've always pushed myself further and further and have always succeeded, so how was this situation any different?
Steve Jobs said, "Don't let the opinions of others drown out your own inner voice." I was continuously berated at my workplace—that I was incompetent—that there came a point when I really questioned myself if I was really bad at work, but, because of what Steve Jobs said and my relentless tenacity, I knew I could change myself, that I CAN be better. I told myself that I will work harder than the hardest worker in the room, I will study more, practice more, work more, ask more questions. I absolutely refused to let the opinions of others dim my light. After months of working as hard as possible to better myself – I did make some progress, but I was still reprimanded for the same issues. However, this time I believed that I had put my work in, that I was not wrong this time. This led me to suspect that my company just refused to acknowledge me.
I made the decision to leave and apply for a higher position in another company. From the time I started improving myself, I have absolutely no doubt that I would get the job which I had applied for. Unsurprisingly, I got the job. All the hard work which I had put in previously showed. I was making sales after sales and confirming group after group, succeeding and getting better and better. This had confirmed in my belief that it wasn't me who was incompetent but rather it was the unhealthy working environment which did not wish to see me succeed.
However, if not for that unhealthy working environment, I would not have realized that the only way to succeed lies in creating my own future. If I chose to succeed, I will put in the extra work and effort needed to accomplish my goals. Your biggest cheerleader is you and if you do not believe in your own capabilities, then nobody else can help you. Make the conscious choice to work harder, to put in the effort, to be the best. You will never grow or get better by staying comfortable with where you are. Growing is uncomfortable but it leads to victory.
Now, I enjoy my job every waking day. I enjoy how far I've grown from a sales coordinator to a cluster sales executive, from the little guy to someone who helps lead the hotel in the area of sales. Every day is a blessing and it is all thanks to MUIC's loving, welcoming and accepting environment; because I grew as a student in MUIC, I was able to become this strong as a human being.
I have to admit that, to this day, I'm still not that passionate enough about my job but, at least, I can say that I enjoy doing it. I enjoy my loving and supportive team. I also want to share with all the upcoming "young guns" and for people who are currently working as well: We've been all so brainwashed that in order to be complete and happy in life we need to find our "dream job." However, after learning much from my own experience, I've come to realize that we are all different—that everyone is passionate about different things, that not everyone needs a "dream job" to be happy in life. In my case, the true happiness that I want is to have a big house and a family – for me that is my passion, it's not all about "the job" and I tell this time and time again to all my juniors who come to me for advice, "Do not look for your dream job, instead, look for your dream life—what you are really passionate about, what really makes you happy in life." Remember, happiness truly comes from within.
Nicky de Witt
International Hospitality Management, MUIC Class of 2018
Cluster Sales Executive, MICE, Bangkok Marriott Marquis