Rakkaew Club Visits "The Unseen Suphan"
May 28, 2023
2023-06-12 6:32
Rakkaew Club Visits "The Unseen Suphan"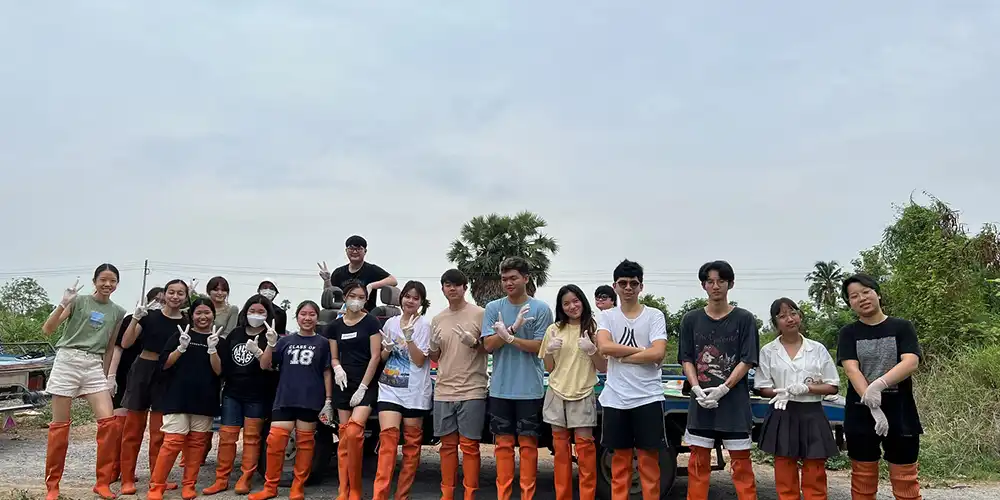 Rakkaew Club Visits "The Unseen Suphan"
As part of its campaign to help local communities, Mahidol University International College's (MUIC) Rakkaew Club organized an off-campus activity, "The Unseen Suphan," taking 34 participants to the province of Suphanburi on May 28, 2023.
The first stop in the morning was at the local community, Ban Wang Yang, where participants attended a workshop on planting, harvesting, and processing water chestnuts. In the afternoon, the group went to another local community, Ban Laem, where the students had lunch and later did three workshops on basketry and making chili paste and incense sticks.
The aims of this activity were to learn how these local communities have achieved sustainability, as well as to promote their local activities. Participants also received 5 AT hours on environmental literacy.