Rakkaew Club's "Sharing Love Sharing Stationery"
January 28, 2023
2023-03-13 6:41
Rakkaew Club's "Sharing Love Sharing Stationery"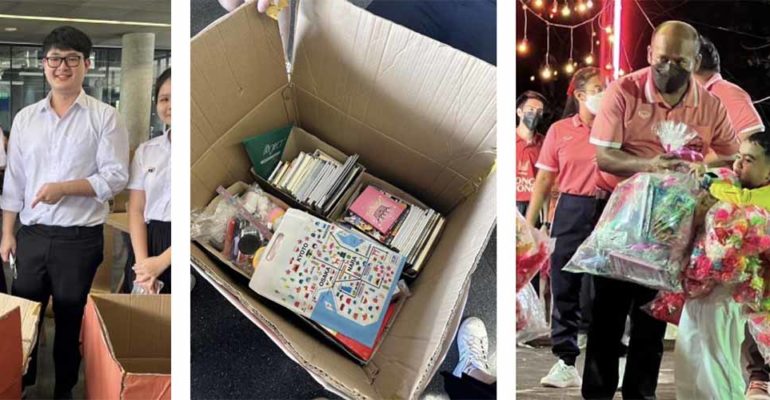 Rakkaew Club's "Sharing Love Sharing Stationery"
The first activity of Mahidol University International College's (MUIC) Rakkaew Club in Trimester 1 of Academic Year 2022 – 2023 was called "Sharing Love Sharing Stationery" which was held from January 18 to 28, 2023.
Participants were asked to share stationery to those in need by dropping them in the boxes placed next to Termtem Room (Ground Floor, Aditayathorn Building) or at the Activity Ground (Ground Floor, Building 1).
The stationery were packed by Rakkaew Club's committee members and donated to Ban Nong Rong School in Phetchaburi province. Kindergarten students who received them were very happy. The club expressed its gratitude to all participants for their kindhearted contributions.