Seminar on Project Consulting for Faculty Members
April 30, 2022
2022-04-30 5:42
Seminar on Project Consulting for Faculty Members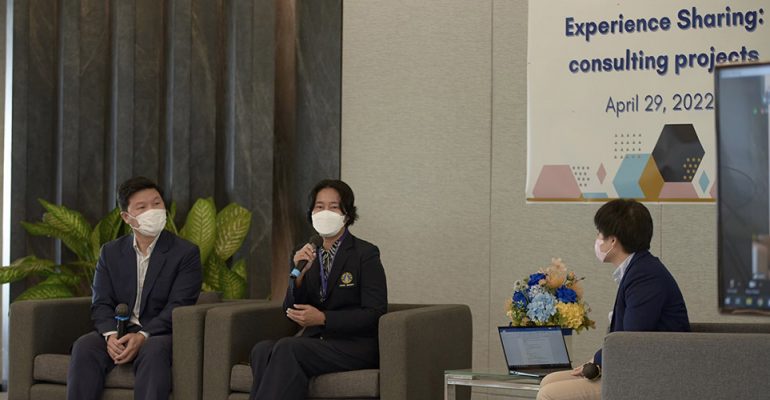 Seminar on Project Consulting for Faculty Members
Mahidol University International College (MUIC) held "Experience Sharing: Consulting Projects" on April 29, 2022 from 10:00 a.m. to 12:00 p.m. at Charinyarasami Hall.
Organized by the Academic Services Group, the seminar provided information and insights to faculty members about project consulting. This included topics on how to acquire a project, project management tips, and keys to success.
Asst. Prof. Dr. Thanarerk Thanakijsombat, Program Director of the Business Administration Division's Finance Program; and Dr. Kaewta Muangasame, faculty member of the Tourism and Hospitality Management Division, were the guest speakers, while Dr. Nipawan Thirawat, Assistant Dean for Research and Academic Services, acted as moderator.