Sign Language Club's "Come Sign in Thai"
February 7, 2023
2023-03-13 6:32
Sign Language Club's "Come Sign in Thai"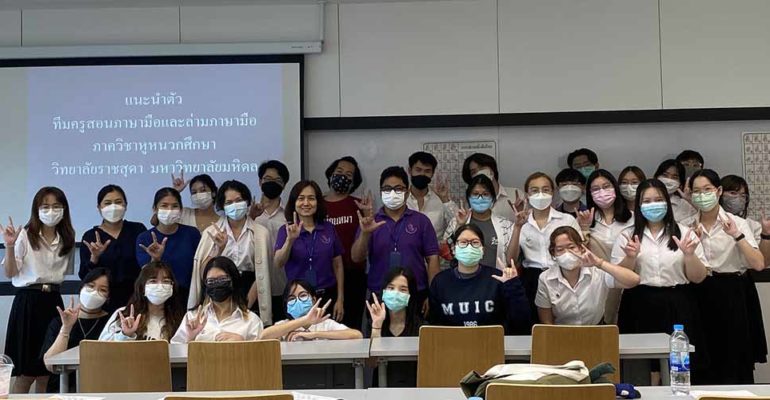 Sign Language Club's "Come Sign in Thai"
The Sign Language Club of Mahidol University International College (MUIC) worked with a team of interpreters and deaf teachers of Ratchasuda College in its "Come Sign in Thai" activity held on February 7, 2023 at Room A202 Aditayathorn Building.
There were 23 students who participated, all of whom had no prior knowledge of Thai Sign Language (ThSL). The instructors taught the students the correct hand signs for the 44-letter Thai alphabet and corresponding sounds and tones. They also included lessons I n conveying phrases. These helped the students understand the lessons well, considering that Thai spelling is more complicated than in American Sign Language (ASL).
This activity was SLC's first-ever activity working with actual people of the hard-of-hearing community to teach the language and the club said it looks forward to collaborating with Ratchasuda College for future classes.