Siriraj Medical Museum Tour
May 6, 2022
2022-06-22 8:24
Siriraj Medical Museum Tour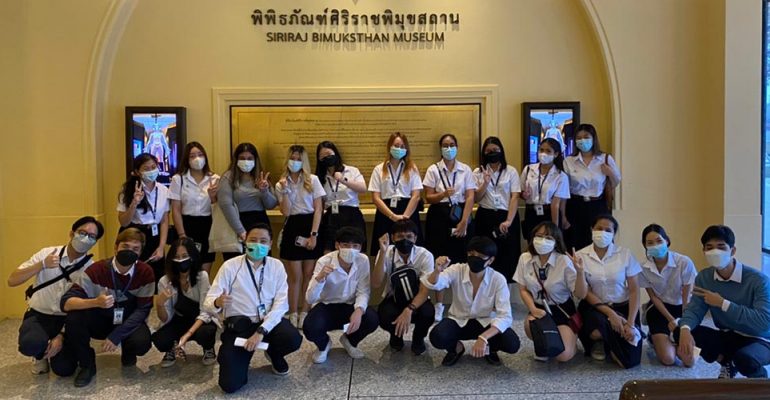 Siriraj Medical Museum Tour
The Science Society Club went on a tour of the Siriraj Medical Museum on May 6, 2022.
A total of 20 students joined the tour which included the Siriraj Bimuksthan Museum which featured the history of Siriraj Hospital. The Ellis Pathological Museum has among its exhibits a model surgery room, surgical tools, medicinal herbs used in the past and many others. On the other hand, the Siriraj Medical Museum or the Congdon's Anatomical Museum, also known as the "Museum of Death," had exhibits of preserved human bodies showing diseases or deformities that were found in those bodies and how they contributed to the death of the person. Next, the "Parasitology Museum" explored parasites and how they affect the human body, as well as the diseases that they bring along with them.
The last museum visited was the Songkran Niyomsane Forensic Medicine Museum which presented exhibits of the natural disasters that happened in Thailand, such as earthquakes. tsunamis, etc. and how the victims of these disasters were identified through forensics. Also on display were instruments used in crime and how they were analyzed in order to reconstruct the crime and eventually identify the suspects.