Students Make Tie-dye Bags for Charity
January 30, 2020
2020-01-30 12:57
Students Make Tie-dye Bags for Charity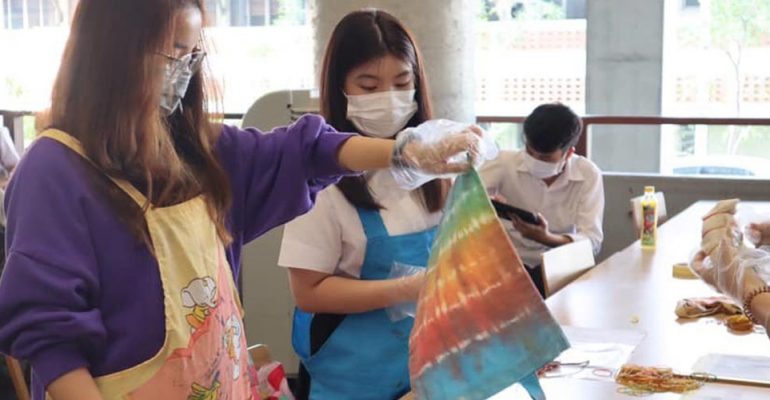 Students Make Tie-dye Bags for Charity
Mahidol University International College's (MUIC) Volunteer Club held a tie-dye bag-making workshop on January 29-30, 2020 at the Ground Floor of Aditayathorn Building.
Participating students and lecturers were taught how to make tie-dye bags in just three easy steps and finish it in only 20 minutes. More than 220 bags were produced during the workshop.
The participants can then choose to keep their bags or donate them to the students of Wat Nongku School in Lopburi Province when the Volunteer Club goes on a three-day camp there in April.