Thai Film Archive and MUIC Film Club: Making Friends at 24fps
May 20, 2023
2023-06-06 10:57
Thai Film Archive and MUIC Film Club: Making Friends at 24fps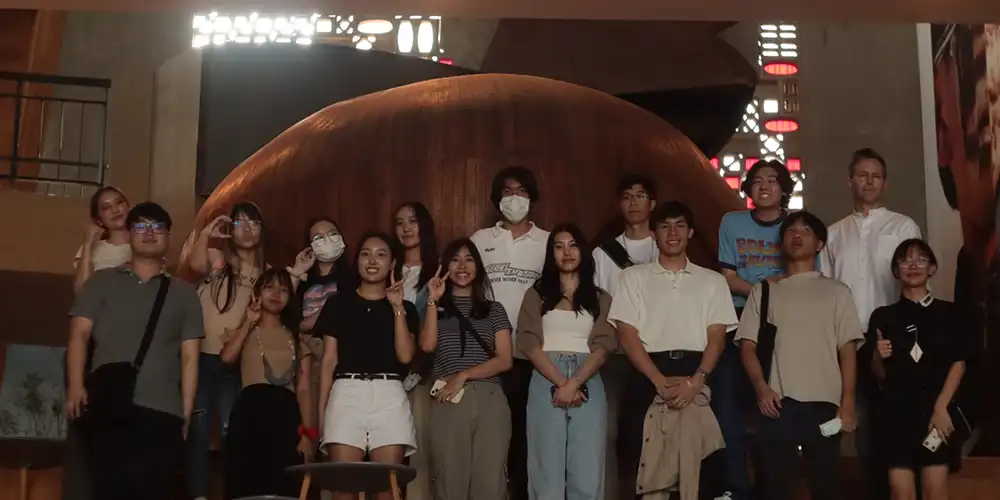 Thai Film Archive and MUIC Film Club: Making Friends at 24fps
By Dr. Bryan Ott
On Saturday May 20th, the Film Club organized a day trip to visit the Thai Film Archive in Salaya, Nakhon Pathom province, and watch a rare screening of Thai filmmaker, Pen-ek Ratanaruang's Last Life in The Universe (2003).
With a 90% score on Rotten Tomatoes, Last Life helped open Thai cinema to the world, and heralded director Pen-Ek as a commanding force in the Independent World Cinema scene. Twenty years later, it remains a film worthy of viewing and a must watch for fans of Thai Indie filmmaking. MUIC students enjoyed the film, and the post-screening tour of the incredible Thai Film Archive. See: https://www.fapot.or.th/
The Film Club invites you to join us on our next exciting film activity. Join the Film Club Line group for all club activity information.