Thai Film Producer is Guest Speaker in MUIC Cinema Class
June 1, 2022
2022-06-22 8:23
Thai Film Producer is Guest Speaker in MUIC Cinema Class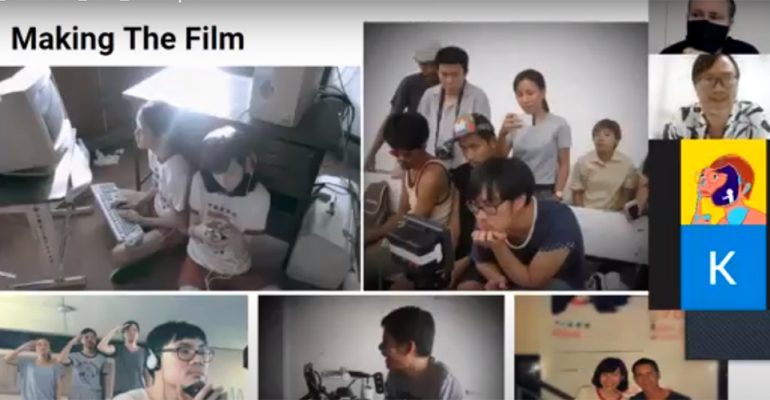 Thai Film Producer is Guest Speaker in MUIC Cinema Class
Noted Thai film maker and producer Aditya Assarat recently visited Mahidol University International College (MUIC) to be the guest speaker in the Cinematic Language and Applications course.
Mr. Aditya discussed his experiences as a film producer working on "Mary is Happy, Mary is Happy" (2013) which is currently screening on Netflix Thailand.
Watch his informative talk here: https://drive.google.com/file/d/1Dz26vSFkqCjBO3VGLAqKKT4oN43DFMUN/view?usp=sharing
The Film Arts and Creative Animation Minor Programs and Certificate Programs under the Fine and Applied Arts Division offer exciting opportunities to learn from real industry practitioners and guest lecturers. These minor and certificate programs also provide creatively challenging classes, such as "Cinematic Language and Applications," "Storytelling by Design" and "Thai and ASEANCinema" for film buffs to explore. Animation enthusiasts can discover "Animation Principles and Production" and "Character Concept and Design" to name a few.
Please inquire about the Film Arts and Creative Animation Minor and Certificate Programs through these contact details: icfaa@mahidol.ac.th