The Living Room by The Dean
February 1, 2021
2021-02-01 6:54
The Living Room by The Dean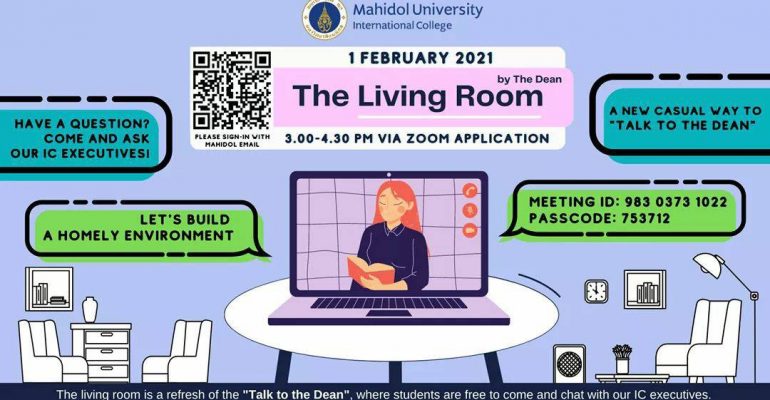 The Living Room by The Dean
1 February 2021 from 3.00-4.30 pm via Zoom Application
The Living Room is a refresh of the "Talk to the Dean" where students are free to come and chat with our IC executives. Students are welcome to ask any questions they wish and our executives will answer them. Please find more details about the zoom meeting below.
Topic: The Living Room by MUIC (Online)
Time: Feb 1, 2021 03:00 PM Bangkok
Join Zoom Meeting
.
Meeting ID: 983 0373 1022
Passcode: 753712
Basically two things to take note of:
1) the things that have been negotiated can be found in the 7 things the college will do for you. It includes an increased COVID relief fund, refunds and a new thing called the Homecoming Fund.
2) if you have a question for the Dean and executives, you are invited to join us in the living room where you can casually ask them questions