Theatre Club's Weekly Rehearsals
November 12, 2022
2022-12-22 7:07
Theatre Club's Weekly Rehearsals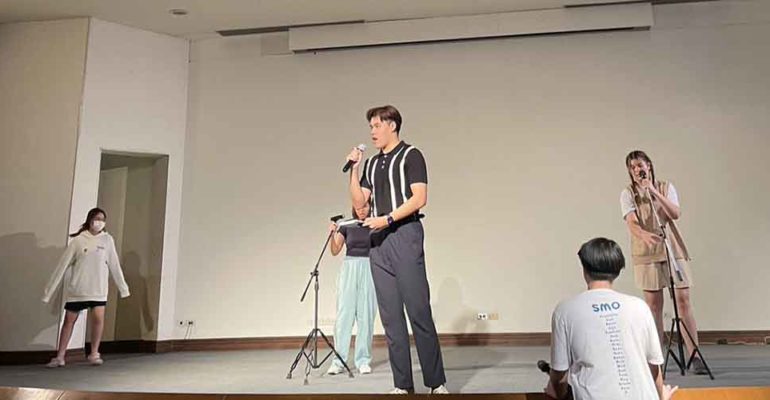 Theatre Club's Weekly Rehearsals
Mahidol University International College's (MUIC) Theatre Club (THIC) held a series of weekly rehearsals from September 12 to November 12, 2022 in preparation for its first musical, "Whether Weather: Chasing Rainbow" and to continuously hone its members' skills in case the club had any forthcoming events.
Dubbed "THIC Weekly Rehearsals," this activity saw the club's 47 regular members practicing based on certain subject matters including singing, acting, and performing at Rooms 3407 and 3410 of the Old Building.
The senior club members helped to improve basics, rectify mistakes, and suggest advanced techniques that young members could further practice on their own.